Wedding Cakes too Beautiful to Eat

It's your wedding cake that's the centre of attraction for all your guests on the D-day. So, if you've got your wedding date finalized and you're still not sure abo10 best wedding cakes ut what kind of cake to have for your wedding, don't you worry. Here are 10 beautiful flower and lace-inspired wedding cakes that you are sure to fall in love with. You could choose one of these for your celebration...

Here's a sneak peek at the 10 most beautiful wedding cakes...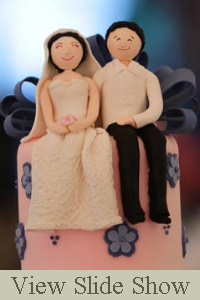 A shaaditimes feature
Spykar's Denim Jeans For Women
Pink Printed Tunic
Cotton Kurta with Gold Print
Rs.1,999 ($41.52)
Rs.1,000 ($20.77)
Rs.1,899 ($39.45)
Rs.2,135 ($44.35)
Rs.769 ($15.97)











Ask our Experts :
Expert Advice, Personality, Immigration (US), Tarot, Hot Couture, Body Care, Matrimonial Laws, Sexual Health, Life, etc, Man vs Woman, Fitness.