« continued from previous page


Off the beaten track


Cleanliness, safety and versatility are prime factors
"While planning holidays, for me the most important concern is the level of safety. You know things like clean water, basic security and so on. I simply love pristine beaches and Goa is another favorite of mine. And I don't mind surfing on occasion. Also there should be versatility. You don't want to be cooped up all day in a hotel room watching television. That's not a holiday. And you don't want Montesuma's Revenge. You want to visit a place where the local people are hospitable and warm." He sums it up, "At the end of the day travel isn't a luxury anymore. In today's pressured lifestyle, everyone deserves some well-earned rest and relaxation, to unwind and rejuvenate one's self before returning to the challenges of day-to-day life."



Statistics (Source - World Travel and Tourism Council)



In 2002 - World Tourism and Trade GDP (Billions) at 328 billion US making up a 10% portion of World GDP.
In 2012 World Tourism and Trade GDP (Billions) expected to surge to 635 billion at 10.6% of the World GDP projected.
World Travel and Tourism employment estimated at 198.1 million in 2002 and expected to jump to 249.49 million by 2012.
India's Travel and Tourism sector valued at 24.4 billion and employing approximately 23.66 million. Expected to hit 72 billion and employ over 30.5 million by 2012
International Tourists Visiting India
1995 - 565 millionc
2010 - 1.006 billion
2020 - 1.56 billion
Total expected growth - 4.1%
Travellers from Europe made up a substantial chunk of visitors to India (1995) at 338.4 million followed by the East-Asia Pacific Region at 81.4 million trailed by visitors from South Asia at 4.2 million.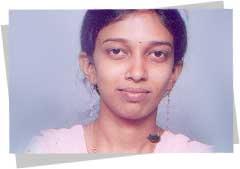 Twenty-one year old, Neha Patel, a Sales Executive at Majorda Travels Holiday Inn, in Mumbai says she's an extrovert who likes to travel. "For me this is the most important qualification for joining the travel business." With the prerequisites in place Neha has already visited different places in India amidst the rugged crags and mountains. "My first love is trekking," she says. Her favorite holiday thus far was in the company of family and friends to nearby Lonavala. Her criteria for the perfect holiday is, "Being somewhere interesting with friends and there should always be lots of shopping and night life. I am not that finicky about food, but I do prefer the mountains and freak out on cascading waterfalls." Her dream: "To climb Mount Everest!" In addition she hopes to visit relatives in the U.K, and Australia which holds her interest through its colourful travel brochures and the movie Crocodile Dundee. According to Neha, most tourists visiting India are converging either to the North (Rajasthan is still a fave destination), Goa or Kerala. "Kerala is popular especially with foreign tourists who want to get away, far from the madding crowd and relax. And the foreigners also love its exotic locale, tasty food, grainy untouched beaches, traditional houseboats and exclusive ayurvedic massages and treatments." A Goan holiday can cost anywhere from Rs. 1000 to 30,000 per night, and could probably be voted the most popular among domestic and foreign tourists alike, as it attracts visitors from all walks of life.


Rohini Bhatia-Singh
Laptop - Travel Laptop Backpack
Printed Dry Milled Strolley Travel Bags
Sony DCR - 285 Handycam
Rs.1,500 ($32.00)
Rs.24,990 ($533.06)
Rs.599 ($12.78)
Rs.6,790 ($144.84)
Rs.18,990 ($405.08)











Ask our Experts :
Expert Advice, Personality, Immigration (US), Tarot, Hot Couture, Body Care, Matrimonial Laws, Sexual Health, Life, etc, Man vs Woman, Fitness.