Off the beaten track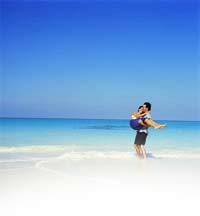 Recent studies have demonstrated interesting connections between travel and the human personality. Where and how you travel and holiday reveals a lot about you. Think about that when planning your next outing...



They say the journey is as important as the destination...

Whether travelling alone, with family, friends, or business colleagues, remembering that your vacation should be pure, unadulterated pleasure and leaving work behind isn't always as easy as it seems.

Remember buying that itsy bathing suit for the body you wished you could have...or the atrociously expensive dress for a lifestyle created by the glossies. We've all been there, done that and probably pinched ourselves afterwards for the momentary lapse of control over our indulgence and pocket-books.

A psychologist might suggest our individual personalities dictate not only how we view our lives, but, more existentially, how the context of our lives is viewed by others. You've probably heard it a dozen times before, "Do you really want to go to Hawaii for the tenth time dear?" And you may just succumb and end up in the Grand Canyon and berating yourself throughout as you envision the dream holiday you could have had in Hawaii, that you so intensely desired.

Chances of a timid introvert taking a sojourn through Europe or a trek through the Himalayas may seem as far-fetched as the meticulous businessman leaving the secluded luxury of a five-star or a Club Mediterranean Resort to go for a walk and actually get to know the natives.

Psychologist, Aminda Jacobs (Psychology Today), concurs and also states categorically, "Walking is still the best form of keeping your mind in motion. From walking, to other modes of contemporary travel like buses, trains, ships and planes, our decision to take the trek and the manner (in which) we reach our chosen destination is as symbolic as the manner (in which) we choose to lead our lives and conduct ourselves individually and speaks more about our personas than we imagine.

ShaadiTimes captures a bird's eye view of the holidays of three individuals and taps into the burgeoning and lucrative 3.28 billion dollar global travel and tourism industry (see box for statistics of World Tourism Council). We assess what types of holidays are desirable and possible, nudging not just our heartstrings but also our bank balances, fueling our innermost quest for the unknown and for adventure.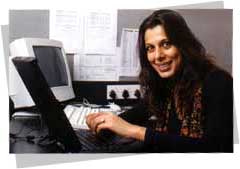 Pooja Bedi: Off the beaten track
Beauty, brains and an unquenchable thirst for living, these would be the trademark insignias for the articulate, glamorous and popular Pooja Bedi.
"I am open to all of life's experiences. I have been on all types of holidays from gay Paris, to rustic treks off the beaten track," she reveals. "I think I get my sense of adventure from my mother, who often took us on the most unusual holidays. She kept my brother and me very grounded. She loved nature and something as basic as a walk; I remember us pitching tents, making a fire or frying beans by the riverside, with the water streaming by," she reminisces.

Fast forward to today. The holidays Pooja loves the most include quality time with her children. The most spontaneous holiday she's taken to date? "I visited friends outside Paris, in a quiet town of Limoges, at the drop of a hat last year to attend the fiftieth birthday celebration of a friend's husband." And her most romantic vacation? "I am not telling. That's for me to know," she laughs. "I think your intellect can be exercised in activities as diverse as reading, dinner-time conversation... human interaction is so important. And that is why we can learn so much more during our travels."

Marriage of Art and Science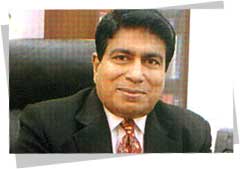 Forty-something, Dr. Mohan Thomas, a leading pioneer in cosmetic surgery in Mumbai, believes, "I think for a surgeon proportion is important, especially in the art and science of cosmetic surgery. Since I paint and sculpt I am prone to doodling. It gives you the power to see things from a very creative perspective. On my vacations in the past, whether in Brussels, or Paris I find it relaxing to sit at a wayside café, watching the mannerisms of the people, their form and I love to doodle," he says. His favorite destinations include visits to Bangalore, Goa and a few beaches of Europe. "Also some secluded spots come to mind from a trip I recently took to Sitara (near Shirdi) and a visit to Alibaug," he adds. "Both my children and I gravitate naturally towards the water," he says. "We spent last Christmas at Phuket and I've been to Hawaii at least five times and plan to visit it again soon. I think it's the perfect place, between the water sports, lava tubes, helicopter sightseeing, the wonders of the lava burning in Kawaii," he adds.













Ask our Experts :
Expert Advice, Personality, Immigration (US), Tarot, Hot Couture, Body Care, Matrimonial Laws, Sexual Health, Life, etc, Man vs Woman, Fitness.

Copyright © 2020 Shaaditimes.com - A relationship and wedding portal by Shaadi.com. - All Rights Reserved.
Terms and Conditions