World Cup Cricket - From the birth land
Whom do I support?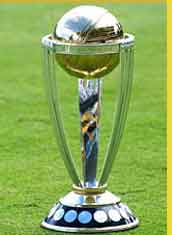 Anyone in South Asia during the Cricket World Cup would vouch that the atmosphere is nothing short of electric. Discussions on a batting line-up or the particular economy rate of a pace bowler compared to the temperament of a spinner proliferate everywhere - whether it is in high-end restaurants, office blocks or simply local buses.

Thousands of miles away in England the story is quite different. Although England is the birthplace of cricket, the Cricket World Cup enthuses few. There are few public screenings, promotional blitzkriegs or signs that one of the biggest tournaments in the world is now in progress.



For the Brit-Asian community however, the scene is quite different. Simply mention the word 'cricket' and a variety of responses emerge - each claiming that their country of origin will win. All the major South Asian countries represented in Britain - India, Pakistan, Sri Lanka and Bangladesh - in the World Cup and expatriate communities are rooting for their home teams.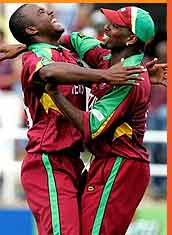 Monty Panesar has recently emerged as the latest cricketing icon for British Asians, demonstrating a fantastic record in recent months. Monty's case however has proved to be hard to swallow in some quarters. It presents the perennial problem for 2nd generation British Asians - "whom do we support - Britain or our parents' home country?"

We decided to investigate and found some interesting responses. Says Nadeem, a 29-year old professional web developer from Sheffield, "Personally I don't really watch cricket to begin with. My parents love the game, but I don't understand the fuss. I'm more of a football person. But whenever India plays, I do make it a point to sit with my parents and support India - even if it were against England. It doesn't make me feel any less British to be honest because I'm not into the game much anyway."













Ask our Experts :
Expert Advice, Personality, Immigration (US), Tarot, Hot Couture, Body Care, Matrimonial Laws, Sexual Health, Life, etc, Man vs Woman, Fitness.

Copyright © 2022 Shaaditimes.com - A relationship and wedding portal by Shaadi.com. - All Rights Reserved.
Terms and Conditions