Beautiful... sunny... oceanic...
The magnificent Barbados!!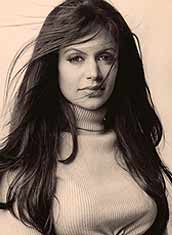 After 26 hours of nonstop travel, I land in Barbados, the island that hosts the big grand world cup. After having passed the cold London (with a chilly drive from Heathrow to Gatwick thrown in) sunny Barbados is warm and welcoming.

My intention is to get a taste of the islands before the world cup starts and bowls me over. Its beautiful... its sunny... the ocean is the bluest blue... and the people welcome you with the familiar Barbadian drawl that up until now I had only seen some of the cricketers speak with.



The Barbados tourism authority takes over from the moment I land. They are kind, helpful and want me to be as much of an ambassador to this beautiful island as I possibly can. And after a week there, believe me, I have become one!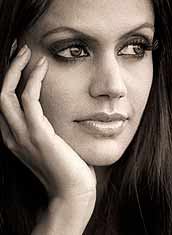 I got to go down in a submarine and see the marine life in and around Barbados... and realised even the fish out there are like the Barbadian people... relaxed, easy going and colourful characters! I rode on a helicopter and got to see a bird's eye view of scenic spots like the chalky mountain, the Kensington oval and the numerous colourful resorts that make up the island. I also got a sneak peak at the recently refurbished, magnificent Kensington oval, that will host the super 8 matches and of course, the big one: the Finals!! The 3W's oval, a small ground, with a huge character, was also a visit that I had on my agenda because it pays homage to the 3W's or legends of West Indian cricket: Sir Clyde Walcott, Sir Frank Worrell and Sir Everton Weeks.

I had a chance to play beach cricket with a group of youngsters who hurled the tennis ball at me with such ferocity that I finally took shelter in a lifeguards cabin!! Who said West Indian pitches are low and slow? The variable pace and bounce that I was exposed to on that beach, told me a different story!!

Donna Symmonds, the 1st and only lady commentator took me on a day out and showed me all her favourite spots. I also got a chance to meet one of her friends, the great Desmond Haynes who I chatted with, while he hit a few sweet shots at the practice range of his golf club! The nightlife is fantastic... and I even did a reverse bungee jump, it was a perfect end to one of my fun nights out... Oh and I did get some sun, sea and sand at times when my jam-packed schedule allowed it!

I then returned to the 4 degree weather in London, where my studio is set up for the world cup... with beautiful memories, a whole new bunch of friends and a desire to revisit the lovely Caribbean carnival that the islands promise, very very soon.


Mandira Bedi
John Players Casual T-Shirt for Men
John Players Signature Line T-Shirt for Men
John Players Signature Line T-Shirt for Men
Rs.995 ($20.67)
Rs.1,095 ($22.75)
Rs.1,095 ($22.75)











Ask our Experts :
Expert Advice, Personality, Immigration (US), Tarot, Hot Couture, Body Care, Matrimonial Laws, Sexual Health, Life, etc, Man vs Woman, Fitness.