Cricket at its unbelievable best!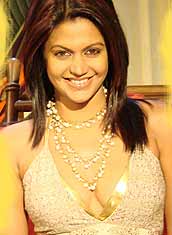 Day 16 of the world cup and it feels like an age has gone by. So much has happened. A real mixed bag...

On one hand, this world cup will always be remembered by the lovers of cricket, which consumed Bob Woolmer. And of course for the Indian cricket fans as the one that team India hit its all time low.

From reports back from home, it will be a while before the public and the advertisers will be able to reinstate their faith in the team. But the silver lining that one could look at this point is, from rock bottom, the only way is up! However, the cup, so far has been incredible! Albeit sans India, (or maybe BECAUSE there is no India in the story) we are objectively enjoying, a level of cricket that is unbelievable. Australia's world domination continues, as they blast every team they encounter so far, with a 300+ score. We see the perennial dark horses of the tournament (whoever gave them that permanent tag??) cracking their whip and galloping along untouched and unbeaten until now.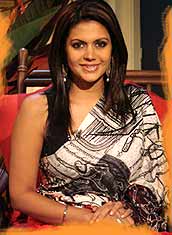 We saw 6 sixes in an over, hit by Hershell Gibbs, first in the history of one-day cricket. Resulting in a million dollars being donated to charity by one of the sponsors. We saw Mathew Hayden (who didn't have a place on the one day side, a few months ago) power to incredible record-breaking back-to-back, centuries like a man possessed; a hattrick that would keep you at the edge of your seat, but what about the 4 in 4?? It was an incredible bowling spell by Lasith Malinga, which saw 4 wickets being taken in 4 balls another 1st in one-day cricket. Whoa!! And we are still just one third of our way into the tournament… its just a third of the cup. And it runneth over. The best is yet to come.


Mandira Bedi
Cotton Kurta with Gold Print
John Players Signature Line T-Shirt for Men
Wills Lifestyle Casual Denim For Men
Rs.1,000 ($20.77)
Rs.769 ($15.97)
Rs.1,095 ($22.75)
Rs.1,695 ($35.21)











Ask our Experts :
Expert Advice, Personality, Immigration (US), Tarot, Hot Couture, Body Care, Matrimonial Laws, Sexual Health, Life, etc, Man vs Woman, Fitness.