This is just a game...
The show must go on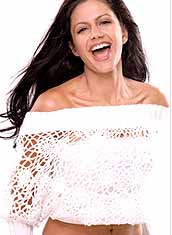 Day 11 of the World Cup... Just the 1st 11 of 49 days the tournament spans over and all I can say is that it has taken the most tragic turns. Before I weep for team India and the tragedy of them being ousted from the tournament before the tournament really started, I would first of all lament the passing of a coach, a cricketer and a man who gave to cricket more than cricket gave him.

I didn't know him personally but I had met him on two occasions. He was a man known to have enjoyed coaching a team as mercurial and unpredictable as the Pakistan national team. Pakistan was ousted from the tournament way earlier than anybody expected. It was considered unthinkable that World Cup 2007 wouldn't have a match between India, and India's favourite rivals... but what was more unthinkable... and perhaps the worst tragedy this game has seen ever was the murder of the well-loved man called Bob Woolmer. We followed the story closely right from the 1st news of him being found unconscious in his hotel room, right till the confirmed statement from the Jamaican police, on the fact that it was murder as a result of manual asphyxiation.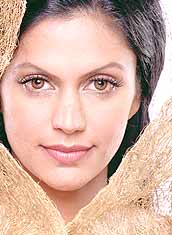 Reality check!!! This is just a game... it is a sport and something that is to be played in its true spirit. This was as far a departure as can be from a tournament that brings countries together for the common purpose of participating in the "gentleman's game". Enough can't be said about how this is truly the lowest point in the game of cricket.
Which brings us to the other low. There will be reams of newsprint and TV footage dedicated to the disastrous exit of India in such an early stage of their World Cup campaign. So I will not dwell on it any more than this.

"Cricket-India incorporated" needed a wake up call. The money, the attention and the focus dedicated to this game were unreal. The bubble had to burst. And it did. I don't blame the team. The unrealistic, unfounded expectations of a billion people can weigh heavy on these 11 pairs of shoulders. There is no place for enjoyment of the game for the players and improvement in any sphere of it. When everything and I mean everything rides on their performance. Read as: Success. I sign off with great sadness saying that I wish we could have had a better start to the tournament that is said to be crickets greatest prize... but we will have to pick the pieces and ourselves up and carry on. As they say... like life, the show must go on.


Mandira Bedi
Pink Printed Tunic
John Players Casual T-Shirt for Men
John Players Signature Line T-Shirt for Men
Rs.2,135 ($44.35)
Rs.995 ($20.67)
Rs.1,095 ($22.75)











Ask our Experts :
Expert Advice, Personality, Immigration (US), Tarot, Hot Couture, Body Care, Matrimonial Laws, Sexual Health, Life, etc, Man vs Woman, Fitness.