The Changing Face of Indianness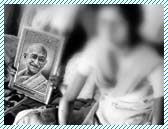 Shahrukh Khan decided to improve ground realities in India rather than using his skills for NASA in the movie Swades.

Aamir Khan sacrificed his youth to avenge the death of his friend against the corrupt political system in India in Rang De Basanti.

Dharmendra went all out in Apne to prove to the world that India too could make a mark for itself in an otherwise international sport - boxing!


Wondering what we are talking about?

Indianness. That's what we are talking about. There was a time when being a 'sacha Hindustani' meant waking up early morning to see the Republic Day parade on January 26 or going to a public place for the flag hoisting ceremony on Independence Day.

Today, Indianness for majority in the Country is about contributing towards making a better India in whatever little way they can. It is certainly no longer about banning a Wal-Mart entering India. Instead, it is about using Wal-Mart to spur India's progress by providing more employment and higher quality products and services to Indians.

Gone are the days when to prove your love for the country you had to be clad in khadi and avoid any association with foreign products. Says Batul Masalawalla, "We are living in a global economy where it would be foolish to restrict ourselves to the philosophy of 'Be Indian and buy Indian'. 60 years back when Gandhiji revolted against the use of international goods, it was done so with a purpose. Now that the purpose has been accomplished and our country to find its feet, it is only wise to look ahead and accept the world with open arms."

So, if you think by using a foreign product one becomes less Indian then think again. The huge inflow of foreign goods has brought along with it a huge amount of foreign investment and cash inflow into the economy. Indeed, the Indian economy is in its heyday!

It's time we look at the broader picture. We need to understand that Indianness is all about carrying Indian ethos in your thoughts, your actions, your speech and indeed - in the very being that you are. Burying yourself in a remote corner of India in the name of patriotism is actually just an excuse to not be part of the change.

And times are changing. Recently when Abhishek Nichani expressed his desire to continue his studies abroad, he faced some resistance. Nichani's grandfather belongs to the old school of thought that after going abroad, a person loses his national identity and love for his country.

Says Abhishek, "Almost 80% of our national freedom fighters had received their education abroad. I do not consider it as a sin to go to another country for receiving education or sharpening your skills or using your talent to earn good resources in return. The truth is that Indians abroad are actually more proud and respectful of their nationality than those who live in India! Distance does make the heart grow fonder perhaps."












Ask our Experts :
Expert Advice, Personality, Immigration (US), Tarot, Hot Couture, Body Care, Matrimonial Laws, Sexual Health, Life, etc, Man vs Woman, Fitness.

Copyright © 2023 Shaaditimes.com - A relationship and wedding portal by Shaadi.com. - All Rights Reserved.
Terms and Conditions