4 Q's Before You Say I Do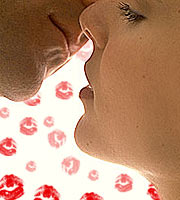 Wedding Bells - Do You And Your Fiancé Gel?

You've been together for long drives, exchanged favorite music CD's, met and air-kissed the relatives from hell (face it - some could give Lalitha Pawar a run for her money and let's not even mention Pammi Mausi!).

You've checked out new home decorations, decided on the wedding arrangements and perhaps even honeymoon destinations. But, have you considered the 4 most important questions to ask your fiancé before you tie the knot?


If not, here's your cue: grab bean-bags, restaurant corner tables, favorite park bench or your car's back seat (don't get your knickers in a knot just yet - we're merely setting the scene for a soul-baring heart-to-heart talk) - and of course the handy fiancé, to spin by these 4 Q's Before You Say "I Do!"

Question 1: Sexual Intimacy - How do we cope when our levels of desire are unmatched? What are your ideas about experimenting between the sheets? What are your views on best birth control options / starting a family?
Answer 1: You can wait till the cows come home to hear the answer to this one! For, the average male will probably tune out of the conversation after hearing the first three letters of this topic. Grinning suggestively or a leer covers the range for most male mindsets - other things being constant, such as your reaction and the ambience... er, umm, so, we'd advise against candlelit settings if you really want the answers the first time you have this chat.

Question 2: Financial Intimacy - Who's earning how much? What will our monthly budget be and how do we contribute towards household upkeep, savings and individual expenses? What are our short-term and long-term financial goals going to be?
Answer 2: Money bonds real-time marriages together these days so he'll most probably welcome your question and suggest having joint accounts and a separate one (or you can) for individual expenses. Devising and sticking to a savings plan are other likely answers.

Question 3: Lifestyle Intimacy - What are your feelings on general home organization, visitors, health ideals and entertaining? What are your spiritual beliefs, rituals and practices and what role would you like me to play in helping you uphold these?
Answer 3: Be assured you will turn into the uncrowned queen of project 'Disaster Management' out of sheer desperation if you don't list chores and divide responsibilities, so if your fiancé tries to squirm out of this one, have the discussion now!

Your king's future tactics may well include:

Clearing out the pile of clothes from the carpet and dumping them on an easy chair when asked to tidy up.
Warming the lunch when requested - by placing Milton casseroles over the gas stove! (Yes, this is the voice of experience speaking!)
We'll take it as it comes / everything goes / open to changes are some answers you can expect; prod a bit to get real ones!

Boys Night Outs will naturally be a welcome idea, but if not, do encourage the thought (gives you some 'Me-time' and you'll tire of the burp contests, toe-jam and recycled jokes soon enough).

Question 4: Professional Intimacy - What is your ambition and are you comfortable with mine? If either of us doesn't wish to work / wants a foreign job / wants to change careers, how comfortable are you with that?
Answer 4: 'Last of The Red-Hot Lovers' does not qualify for being an acceptable ambition though it may well be his answer. However, if you let him hold on to that delightfully harmless delusion right now (or, others along this line), you may get to further your own ambitions (your chance for that foreign or national residence stance / job move / new business venture funding finalization) with little more than just a flutter of the lashes.

So, if his views differ, query the direction of your relationship now - and when you've worked your feminine charms to get the answers you seek, go ahead with the wedding bells!

Deepanjolie Sonya Figg
Graceful Metal Show Piece Dice Watch
Fastrack Watch For Men
Day Wear Shoulder Bag for Women
Rs.1,402 ($29.12)
Rs.1,121 ($23.29)
Rs.1,095 ($22.75)
Rs.3,850 ($79.98)











Ask our Experts :
Expert Advice, Personality, Immigration (US), Tarot, Hot Couture, Body Care, Matrimonial Laws, Sexual Health, Life, etc, Man vs Woman, Fitness.