6 Things Women Can do Better than Men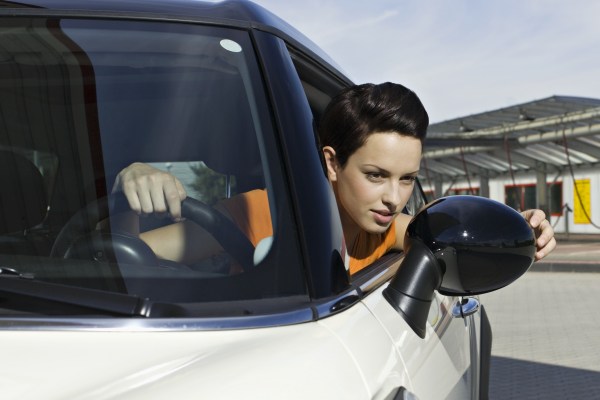 So, you thought only men are best at everything, huh? If yes, think again! It might be hard for men to accept this, but it's the fact that women are better are certain things than men. We list down 6 things that women can do better than men...

We're Good at Investing
A study of 100,000 portfolios showed that women's investment returns outperform men's, 18 per cent to 11 per cent. This could be because women are typically more cautious with their investment decisions and think longer term.

We Evolve Hotter
A study once revealed that women are getting better looking through evolution, while men are juts the same. After following more than 2,000 people through four decades of life, the study showed that attractive women had 16 per cent more children than average-looking chicks and that beautiful people are 36 per cent more likely to have a daughter as their firstborn. All those gorgeous daughters mean more beautiful women than in past generations.

We Survive Car Accidents More Often
This is sad but true: Men are 77 per cent more likely to die in a car accident than women, according to a study done by Carnegie Mellon University. Now, don't you think our boyfriends should be thanking us when we nag them to "Wear your seatbelt!".


We're Better at Seeking Comfort
A Mind survey of 2,000 people revealed that women are far more likely than men to talk through their problems. Fifty-three per cent of women talk to their friends about what's stressing them out, as opposed to 29 per cent of men.

We Graduate College More Often
We already know that female enrollment is higher than male, but the Department of Education's statistics reveal that men are also less likely than women to graduate and get their bachelor's degrees. Men are also more likely to take longer than five years to complete their degree.

We Eat Healthier
A survey of more than 14,000 people, conducted by the University of Minnesota, showed that women choose far healthier foods than men. While men are more likely to chow down on frozen pizza and red meat, women are piling fruits and veggies onto their plates. It all sounds pretty obvious, but we women get so much grief for our chocolate addictions that we just had to point this one out!



A shaaditimes feature
Fastrack Watch For Men
Day Wear Shoulder Bag for Women
Beautifully Designed Marble Pen Stand.
Rs.1,100 ($22.85)
Rs.1,095 ($22.75)
Rs.3,850 ($79.98)
Rs.880 ($18.28)











Ask our Experts :
Expert Advice, Personality, Immigration (US), Tarot, Hot Couture, Body Care, Matrimonial Laws, Sexual Health, Life, etc, Man vs Woman, Fitness.