Top 5 Pre-wedding Fights and How to Avoid Them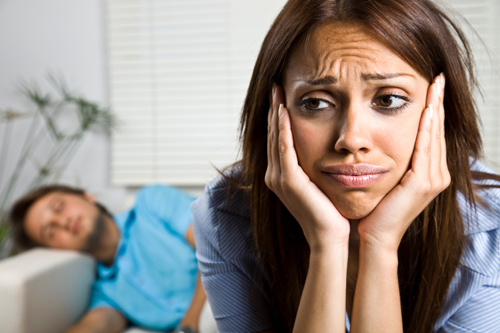 Being engaged is indeed a blissful time. Everybody is pampering the soon to be bride or groom, you have a legitimate excuse to shop to your heart's content, and are giddy in love. But things can get ugly if you and your fiancé cannot see eye to eye on various wedding related issues. So, set aside those boxing gloves and see how you can avoid pre-wedding fights.


Planning a wedding can be very exciting but there's a downside as well. Little things have a way of getting out of hand and blowing out of proportion. So, let's take a look at what do engaged couples normally fight about and how these arguments can be avoided.

1. Family issues
Doing things that you don't like doing just to please your prospective in-laws and the many buas, kakas, and mamas can put tremendous strain on your relationship with your fiancé. You may choose to just go along with the 'requests' or ask your fiancé to step in and put a stop to them. In either case, you're going to feel the added stress.

Solution: Instead of asking your fiancé to talk to his/her parents and play mediator, it would be best if you can have a heart to heart with the person concerned. Leave your fiancé out of it, unless absolutely unavoidable. Bodes well for the future too, doesn't it?

2. The dreaded guest list
"Why do the boy's side get to invite their sister's brother-in-law's in-laws when I have to leave out my friends?" asks Pritika who is getting married to Randir in a few weeks. Traditionally, the bride's family hosts the wedding and reception and understandably wants to keep the guest list as small as possible.

And since they cannot conceivably tell the 'ladke walas' to pare down their list, the bride's list goes on the chopping block, which eventually leads to a fight between the engaged couple.

Solution: Instead of fighting, how about asking the groom's family to keep their guests to a certain number. You never know, they might just surprise you. Alternately, both the families can share the reception costs, which would allow the couple to invite whomever they wanted. Although unheard of in the past, this is not so uncommon anymore.












Ask our Experts :
Expert Advice, Personality, Immigration (US), Tarot, Hot Couture, Body Care, Matrimonial Laws, Sexual Health, Life, etc, Man vs Woman, Fitness.

Copyright © 2023 Shaaditimes.com - A relationship and wedding portal by Shaadi.com. - All Rights Reserved.
Terms and Conditions