« continued from previous page


Does the perfect man or woman really exist?


Perfection according to Saawan Kumar
Saawan Kumar Tak, known for romantic films such as Mausam, Souten and Sanam Bewafaa fantasizes, "My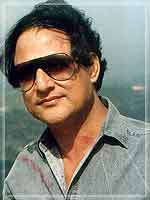 ideal woman would have the beauty of my mother, and Da Vinci's famous painting Mona Lisa. She would have the personality of the late Princess Diana, who was known as the rose of England and Shobhaa De. Finally, she would have the mannerisms of the late Meena Kumari, who had a truly magical aura about her."


And the perfect man?
"First of all, despite the romance in films, there are hardly any serious Laila-Majnu or Romeo and Juliet type of romances in real life," states Kumar. "I think this is because in real life both sexes are practical. Women look for respect and security while men for beauty and background. Today's perfect man would have the macho innocence of Salman Khan, a rare combination. The perfect man would have the brains of Akbar the Great and Atal Behari Vajpayee combined and the personality of the one and only Amitabh Bachchan. He has seen great successes and failures, but always had the ability to bounce back. He is the son of great parents, and he is himself great. My perfect man would also have the genius of Raj Kapoor, a great filmmaker, who was ahead of his times. Despite not having a formal education Raj Kapoor sahab was the pioneer of a very special genre of cinema," concludes Kumar.

Not so dirty Harry!
Hindi cinema villain, "Harry" featured in Kisna (Guaranth), Musafir, Aapko Pehle Bi Kahin Dekha Hain (Jo-Jo), Tarzan the Wonder Car (Harry) says his perfect woman, "Would look like Aishwarya Rai or Sushmita Sen. I think they represent beauty and brains to the world." Although he hastens to add, "Rekha is still an eternal beauty." In the personality department Preity Zinta gets a thumbs up from this actor. "She is wonderful person, bubbly, very good at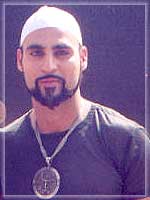 heart, very down to earth." In the mannerisms department Julia Roberts wins Harry's approval.

Today's perfect guy would have, "The looks of Sanjay Dutt, Salman Khan or Hrithik," says Harry. "He would have the personality of Shah Rukh Khan added on to the personality and style of Amitabh Bachchan. Big B is a fabulous actor who has brains, and is also is down-to-earth in spite of being the superstar for so long. He is just so good, mere words can't do justice to him.

"Even Suniel Shetty," says Harry. "He has no attitude problems!" He sums it up best, "It's fun to think of what makes people perfect, but in practical terms, relationships are a partnership where both need to have a good heart."

Remembering mother dearest
Actor Inderr Labanaa, believes no one can meet the ideal of his late mother who was a one-time Miss Chandigarh and an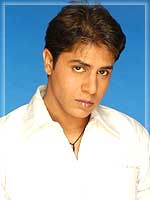 avid sportswoman. "I lost my mother at the age of three," says this aspiring star, who made his debut in Mehndi Teri Naam Ki. "I guess this is why I visualise my own perfect woman based on my dear mother's photographs," he continues. On a lighter note he thinks, "The perfect woman would have the beauty of a Raveena or Kareena, the brains of Karisma, the personality of Sushmita with the mannerisms of the evergreen Rekha thrown in as the icing on the cake!"

The new age perfect man according to Inderr would have, "The brawn of Salman Khan or Keanu Reeves. The brains of Shah Rukh Khan, who I feel knows how to handle any situation, the personality of Salman Khan and the mannerisms of Hollywood action hero Pierce Brosnan."

This is what the celebrities have to say about their perfect man or woman. You are welcome to write in and share your own vision of human perfection!


Rohini Bhatia-Singh
Roses n Wine
Cappuccino
Titan Raga Watch for Women
Rs.1,699 ($35.29)
Rs.899 ($18.67)
Rs.4,200 ($87.25)











Ask our Experts :
Expert Advice, Personality, Immigration (US), Tarot, Hot Couture, Body Care, Matrimonial Laws, Sexual Health, Life, etc, Man vs Woman, Fitness.