Does the perfect man or woman really exist?


"Trifles make perfection and perfection is no trifle", so thought Michelangelo.

Despite the humour, how often do we hear the phrase "she seems the pink of perfection" (Goldsmith: She Stoops to Conquer)? And an image of a buxom female, radiant with an effervescent glow immediately comes to mind. Or "Wow, doesn't he remind you of a Greek God?" and presto, another image of so-called perfection is conjured up instantly. This could well become the starting point for an interesting debate. Should there really be a perfect male or female today, what characteristics would such 'heavenly bodies' have and who would they most resemble?


A woman's stature linked to her looks
Let us keep in mind that in most western cultures, stereotypically, a woman's stature increases in direct proportion to her height, beauty and charm. But the criterion changes drastically with regard to men. It seems to be a universal belief that a man's charisma depends, not so much on his looks as on the aura of power he emanates. Which, in other words, reads as follows: Success in career, recognition acceptance and in society and intelligence. In the case of men, intelligence translates into wit, humour and a joie de vivre that steps out of the box. This image of maleness extends to watching rugged sports on TV after supper, to dreaming of travel and adventure and having brawn to back up the brain.

Some might argue this is too general. There must be a more authentic yardstick than simply beauty or the qualities of what is deemed beautiful from the inside out when looking at the appeal of the finer sex. And, similarly, do success, power and money really add up to a truly hot male? Maybe, but then again, may be not.

ShaadiTimes undertakes a fascinating trip into a world full of nostalgia and myth, wonders and dreams as celebrities conjure up their own ultimate guy or gal...



Perfection is possible, say some

There are many lovely women, but no perfect ones said philosopher Victor Hugo a long time ago. Today, TV actor

Sikandar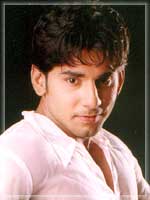 Kharbanda

begs to differ. "As long as she has the best quality of intelligence, a woman is always attractive," believes Kharbanda. Known for his character Indernil in the popular sitcom,

Kasauti Zindagi Ki

, he doesn't hesitate to describe his perfect woman. "She would have the looks of Priyanka Gandhi, because I think she is lovely, the brains of Indira Gandhi, and the personality and strength of Mother Teresa." Wow, now that's quite an unbeatable combination!


And what is his idea of today's perfect man?
"In the looks and mannerisms department, I would definitely pick Aamir Khan. I think he has patience, intelligence and good looks in equal doses," smiles Kharbanda. "For personality it would be Mr. Bachchan - I mean senior of course. He has the strength and ability even at this ripe age to not just continue his success, but also the maturity to consolidate it. Another favourite is Shah Rukh Khan for intelligence and looks," muses Kharbanda.

A woman's viewpoint is always different, or is it? Let's find out.
One of the popular Bollywood actresses of circa 80's, best remembered for her lead in the then cult flick Disco Dancer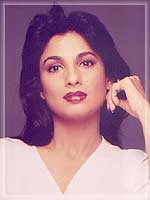 opposite Mithun Chakraborthy, Kim Yashpal says, "I think my perfect woman would have the beauty of a Grace Kelly, as she was a total woman. She was delicate and attractive but was tough deep inside, knowing what she wanted from her life. Again, my perfect woman would have the brains of Maggie Thatcher, who knew how to put her foot down when she had to and gained the respect of men and women alike not just in her own country but all over. She would have the personality of Rekha, because I think Rekha has that special sensuousness desired by all men. And, lastly, she would have the mannerisms of the famous Russian ballerina Anna Pavlova one of the world's most eloquent women and an amazing dancer."

What would Kim's ideal man be?
"He would definitely be handsome like Elvis Presley and have the personality plus of a Bachchan. Big B has a fabulous sense of humor, charisma, and the brains of a Sigmund Freud or Richard Burton. In mannerisms I would pick John Kennedy Junior, because he looked so chivalrous."













Ask our Experts :
Expert Advice, Personality, Immigration (US), Tarot, Hot Couture, Body Care, Matrimonial Laws, Sexual Health, Life, etc, Man vs Woman, Fitness.

Copyright © 2022 Shaaditimes.com - A relationship and wedding portal by Shaadi.com. - All Rights Reserved.
Terms and Conditions