Myriad makeovers
Has the image of an ideal Indian partner changed?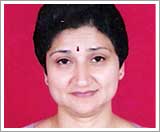 Dr. Jagruti Kamdar, dentist and director of the Government Dental College, agrees with most of the attributes listed above and adds. "The perfect Indian male should be religious." She feels a religious man in the true sense of the word would also own the attributes of loyalty, concern, honesty and selflessness which are important in both men and women, but especially in a man. "We still live in a male-dominated society and no matter how good or balanced a woman is, if her man isn't, then that would certainly impact the relationship heavily," she argues. "Things have changed for women, but not as much as they have changed for a man, especially in the last 25 years. In my youth it was family first and then my career," observes Jagruti who is also a mother of two adult sons. "Even though I had my own dental practice my conscience didn't allow me to expand it as it would've taken important time away from the children who were growing up at that time. Today in comparison times have changed and the two income household is the norm." She feels both sexes should be slightly romantic and adventurous to keep their relationship alive.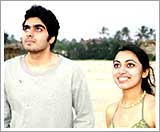 Sonam and Abhijit Hemdev, a sister and brother, feel the ideal man and woman must be traditional in some way. Sonam feels the perfect Indian woman today, "would be working, should be able to handle peer pressure and past relationship concerns. Looks are important, but I feel anybody who feels good about themselves looks good. If you love yourself you radiate energy and glow."

Abhijit agreed but added, "She should have a career." He also indicated he wouldn't mind if she was more successful than him. He felt the perfect woman should be poised, soft-spoken, gentle and diplomatic in nature.

Sonam's perfect male would be, "different than I am." She believes opposites attract and both a guy and girl should complement each other's personalities. "He should be a breadwinner, but power isn't an issue. He should like music, be fun-loving, and like sports."


Abhijit added, "Money and power are important but realistically how many Bill Gates are there in the world? I think a guy has to be dedicated, career-minded, educated, focused, and loyal." Both agreed that the perfect male and female were educated, drank socially, did not smoke and did not show too much display of public affection as it wasn't that cool.

Aditi Vij, a working woman, mother and wife, says the qualities both should have are loyalty, morality, certain sexuality, but above all respect for each other. "Yes, a healthy sex life is important although it's an individual issue," she clarifies. She sums it up, "I think the ideal Indian woman in her own way should retain the best of our culture and tradition and take the practicality of the west and try and make it work in her life and her circumstances." Aditi's pragmatism extends to her vision of the ideal Indian male, "financially independent, conscientious, and career-minded to a certain degree. A sense of humor would also help."

All interviewees believed fidelity was the most important quality in both sexes.

So there you have it - Ideally both sexes should be loyal, conscientious, respectful, educated, somewhat career minded, average to above-average looking, sexual, drink socially, be fun-loving and educated. A sense of humor or a quest for spirituality would be an asset. All agreed that times had changed and expectations and outcomes were as different and were exponentially unfolding as the changes in society and the outlook of the individuals themselves.