Myriad makeovers
Has the image of an ideal Indian partner changed?




The times, they're a-changing. And so is the image of the ideal Indian man and woman. And it all seems for the best...



The only constant thing these days, it seems, is change. Some of the stereotypes of as recent as a decade are now passé. For instance, the American beauty of the 70s was typically tall, blonde, and blue-eyed. In contrast, today American and global beauties represent the aesthetic from all cultures and backgrounds transcending the boundaries of fashion, style, and beauty dictated by European critiques. In India, our idea of the perfect male and female has also changed. The idea of a demure, coy woman with long black hair and wheatish complexion, though still favoured, has been eclipsed by diverse Indian beauties from across the country. The recent Miss Worlds have all been on the taller side, dusky and willowy. The ideal of the perfect Indian man has also changed. ShaadiTimes trawled Mumbai for the image of the male and female in the eyes of some Mumbaiites. This is what they had to say: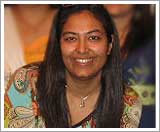 Deepa Mann, 30-something, wife of a Mumbai businessman and mother of two, believes in sincerity especially when it comes to the other half. "I think sincerity because everyone is into extra-marital affairs these days," she muses. For her the ideal male should be comfortably good-looking, caring. "It doesn't matter if he smokes or drinks, and he should have simple hair colour not that outlandish colour that's the rage these days." She believes he exists in the younger blooded Indian male, but may be more difficult to find in the older generation who still hold on to traditional stereotypes and may not be liberal in their thinking. She feels both sexes should have a certain zest for life, "whether it's trekking in the Himalayas or windsurfing in the Indian Ocean, or simply just cuddling and reading a good book together. Both should try and live for the present rather than waiting for the future to show up."


Where do money, power and prestige figure in the ideal male profile? According to Deepa, it's important, "but it should be normal. He should have a charming personality and not be anti-social." She feels the most important quality a male can have is the ability to listen to a woman.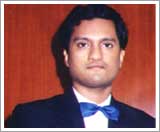 Averell De Souza, a professional violinist, believes that men who like music tend to be more sensitive than those who are not. He clarifies, "it really depends on what type of music. When you hear Vivaldi's Concerto it can really make women swoon." Averell recalls a recent anecdote, "A woman who was a foreigner complimented me and said she was really moved by our band's rendition of Vivaldi." Taking this story to another octave, was he attracted to the woman who flattered him? Was she the ideal woman in his eyes?


He laughs, "Well, she would have to be someone I could communicate with as an artiste and she should be caring and at peace with herself." Averell reveals he likes certain aspects of western influences on some of the emotional characteristics he would like to see in the new Indian woman. His perfect woman should be, "confident, and assertive and able to express views, but she shouldn't have the final say in things all the time." He continues, "Both individuals should have an equal say in matters. Plus, she should be educated, of average built, she should drink socially, and it doesn't matter if she's a little plump."