The Art of live-in
Love and Commitment or Convenience and Freedom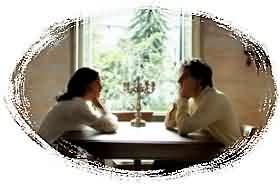 Over the years, the concept of marriage has undergone a sea change. From the orthodox 'arranged marriages' where the girl was seen to be betrothed to the entire family and not just her husband, they have moved to the more liberal 'love marriages' where the nubile girl chooses her own partner to make a cosy twosome. In both these type of marriages though, social sanction is earnestly sought.


However, Generation Next has moved one step forward. They do not believe in the institution of marriage nor feel the need for a societal contract; they just live together.

Live-in relationship may well be the arrangement of the future, where both partners are free to walk in and out - with no strings attached. No court cases or alimony; no headaches.

Live-in relationship increasingly seems to be a viable alternative to marriage, for many. So much so, that even the legal system is taking note of it, as is evident by the recommendation of Justice V. S. Malimath Committee to the Law Commission - 2003. It states that if a woman has been 'living-in' with a man for a 'reasonable' period of time, then she should enjoy the legal rights of a wife. If this recommendation is accepted, the term 'wife' may be redefined in the law books.

ShaadiTimes spoke to some couples who broke societal norms to live together.

Achint Kaur and Mohan Kapur

For television actor Mohan Kapur and his co-star Achint Kaur, it was a conscious decision to live-in. "Marriage gives a sense of security, which isn't there in a live-in.But, since both of us have had failed marriages behind us, we wanted to be sure before taking the plunge once again," says Mohan.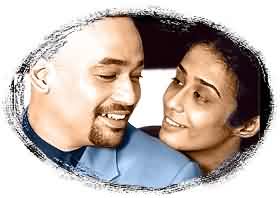 A commitment no less
"In a sense, there is not much difference in a live-in relationship or marriage. In both, if you love the other person, you are in it for keeps. Just because there is no legal contract and it is easy to walk out does not mean that the bond does not exist. Once you live together out of love, it is hard to quit or leave," explains Mohan.

Achint makes an interesting observation: "If there is the liberty to walk out in a live-in, then the flipside is that, it needs even more commitment to make it work."

Shruti and Manav Chatterjee (Names changed)

"We were in a live-in relationship for six years before tying the knot on 28th July, 2003," cites Shruti. It was during a dance performance by Shruti at the Shamukhanand hall in Mumbai where she was introduced to Manav by her guruji. They became friends and gradually fell in love.

"She had her own flat in the suburbs and I was staying in a rental room so practically it made more sense staying together and thus I shifted to her place," recalls Manav. When they decided to live together, Shruti's conservative parents were completely shocked and disowned her. They might even have overlooked the fact that one of them was a Brahmin from Hyderabad and the other, a Bengali, but the live-in part was too much to digest. "My parents could not understand why I would want to stay with a man without actually getting married! Even the society where we live, I was branded as someone with loose morals and was socially boycotted! I didn't really bother much, because I love Manav a lot and that is what matters," says Shruti.

Not a cakewalk
They soon discovered that a live-in arrangement did not mean that they were any less accountable to each other or that there were no adjustments to be made. "Both of us were financially independent and emotionally strong; we thought we weren't answerable to each other. Though we lived under one roof, we thought that we could lead our lives independently, but we were wrong," admits Shruti.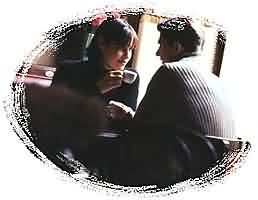 "We did have our share of fights and arguments, but the thought of leaving each other never once crossed our minds. Niggling problems like taking each other for granted, coming late from work without informing, dumping the household work on the other did arise, but gradually we overcame them," she adds.

Marriage- A total self surrender
"We were not ready for marriage then, but when the time was right we got married," says Manav. "Moreover, I never liked neighbours staring at her with suspicion. That was one reason why I wanted to go in for marriage. However, the only difference between a live-in relationship and a marriage is that in the former, both, the man and the woman shy away from a total commitment. Only in a marriage does the couple surrender themselves totally; I have understood this after I married Shruti," Manav speaks out.

Sushma and Sanjay Shah (Names changed)

Sushma in her ripe age of 50 has been in a live-in-relationship with her student Sanjay (49) since two years and would be marrying him soon. She was over the hill when she met Sanjay and he moved in with her as he was dealing with the divorce of his first marriage. "After I retired as an air-hostess with British Airways, I did Sri Sri Ravi Shankar's Art of Living course and became an assistant teacher. It was during one of the sessions that I met Sanjay, who was my student and we fell in love with each other," says Sushma. "It took me two years to get a divorce from my first marriage and due to legal constraints decided to live-in with Sushma," says Sanjay.

Sharing space... Sharing life
Marriage was not on the cards for Sushma, for she was quite happy staying alone. Initially, Sanjay's presence disturbed her privacy tremendously. "Overnight, I had to share my bathroom, watch television programmes that I didn't enjoy, and above all now I had to cook for two people! But those were minor adjustments because after years of loneliness when I found someone I could talk to and share not just my home but myself it was a welcome change. Moreover, we complement each other mentally, emotionally and spiritually," says Sushma.


Natasha Havewala
Graceful Metal Show Piece Dice Watch
Roses n Wine
Mcdonald's Gift Voucher
Rs.1,402 ($29.12)
Rs.1,121 ($23.29)
Rs.1,699 ($35.29)
Rs.500 ($10.39)











Ask our Experts :
Expert Advice, Personality, Immigration (US), Tarot, Hot Couture, Body Care, Matrimonial Laws, Sexual Health, Life, etc, Man vs Woman, Fitness.