5 Things Women Love to Hear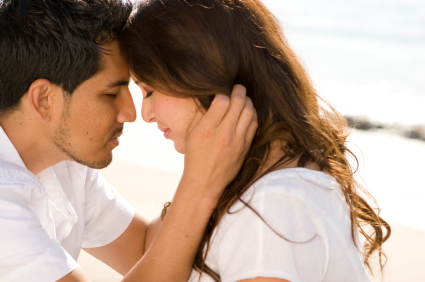 'You're looking gorgeous today' or 'You're the best' are definitely some things women love to hear but this is not it. If you are newly in love and have no idea what women love to hear, don't you worry! There's lots more you can tell your woman than just complimenting her. We list down 5 things women can never get tired of hearing...

'You look beautiful'
There are two things women can't live without - Great food and compliments. Don't trust us? Everytime you meet her, woo her with a shower of compliments. Say all that she's been dying to hear and see the magic. She'll do anything you say. Try this, especially the day you think she's in a mood to fight.

'You are the best thing that ever happened to me'
This will assure your woman that you are a 'one woman man' and that you really love her. It's important to build trust in a relationship and that's possible only when you keep reminding her that she means a lot to you and that she's the best thing that ever happened to you. But yes, say it only if you mean it and if you are looking forward for a long term relationship with her so that she never questions your loyalty.

'You're also my best friend'
If she's your girlfriend doesn't mean she can't be your best friend. Any girlfriend would expect her partner to share his secerts or feelings with his woman and there's nothing wrong in it. So, if she really is your best friend, nothing like it. But if she's not, you can still tell her that, she'll like it, trust us! You just need to convince her that she's the first person you look upto in times of trouble.


'I am lucky to have you in my life'
It's important for you to express your feelings to her. Tell her that she is the only one for you and that you're really lucky to have her in your life. Say things like, you've always wanted a partner like her who's understanding and loving. Women love to hear all this, trust us! And don't be surprised if you find her blushing.

'I love you'
These three magical words can work wonders. All you got to do is say this every day at least once. If you're a shy person, may be you've tried expressing your love in a different way but try saying this to her in person and see how much of a difference it makes. Women place much more importance to these three magical words. But, of course the time and place has to be right.


Vipasha Pillai
Cappuccino
Beautifully Designed Marble Pen Stand.
Fresh Fruit Cake
Rs.1,100 ($22.85)
Rs.899 ($18.67)
Rs.880 ($18.28)
Rs.899 ($18.67)











Ask our Experts :
Expert Advice, Personality, Immigration (US), Tarot, Hot Couture, Body Care, Matrimonial Laws, Sexual Health, Life, etc, Man vs Woman, Fitness.