Home Sweet Home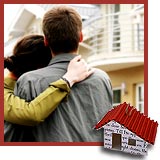 Don't let the pressures of setting up a new home turn the experience into a nightmare.

You've finally bought your first home as a couple and are looking forward to doing up the place together. Turning a house into a home can be loads of fun and a great way to bring couples together; but the experience could turn sour and split you apart if you're not careful. Whether this is your starter new home, or your husband's ex bachelor pad that you want to spruce up; here are a few tips you might need.

Visualize Each Other's Preferences: We're all drawn to different décor styles and more often than not, partners do not have the same tastes in colours, textures and themes. The best way to understand each other's preferences is to sit down with a big pile of design magazines and tear out the ones you like. This will help your partner visualize your image of a perfect home. Rather than stating that you prefer contemporary looks, show it in pictures. In fact, this is very helpful for those who are unsure about their own preferences in the first place.
Merge Ideas: It's not going to be as simple as a "his and hers" closet. You're bound to have differences of opinion on what's hot and what's not. The key is to agree upon the basic design and then merge your ideas to create a balanced palate. Accept that this is not a "your" or "my" zone, but instead an "our" zone.

Sometimes one partner shows complete disinterest and leaves the reigns to the other. "This sounded easy initially, but I soon realised that I'm constantly trying to figure if my husband would like it too. Then I just insisted he participates at least in the big stuff", says Priya.
Don't Consider It a Chore: Look upon the umpteen visits to furniture stores and design boutiques as yet another way to spend time together. It will be more fun if you make it more fun. "If we found a rug or couch that was totally dated, we'd play a guessing game as to which relative on each side of the family would be likely to purchase something of that sort. It just helped to keep my husband from complaining about the long hours of shopping", says Rupal, who moved into her husband's bare apartment.
Be Open: No, this is not about compromise but really about looking at things with a different perspective. Some of the best ideas cannot be visualized unless they've been tried out or seen in person. There's no harm in visiting that old antique store if that's what your spouse suggests. You might find yourself a bargain! Sohan's girlfriend moved in recently and he tells us, "I refused to believe that my lazyboy would look good in any other position until my girlfriend rearranged everything and insisted I try it for a week. Now I can't imagine what made me keep it there to begin with."
Family Affair: You picturized this to be just the two of you but suddenly your parents, in-laws, friends, cousins and their current fling is involved in the project somehow. "My mother-in-law would call or drop by every single day with something for our new place. She'd purchase these ugly items at flea markets and I soon had more than one box of unwanted home décor. Finally, I refused to accept the set of matching Tweety bird dustbins for the entire house."

Nidhi didn't want to hurt her feelings, but had to stop her. Be polite and decline. That's far better than them finding the box labelled "unwanted gifts" in your storage closet one day. Don't try to cut off your in-laws totally from the project, lest it may create tension in your marriage.











Ask our Experts :
Expert Advice, Personality, Immigration (US), Tarot, Hot Couture, Body Care, Matrimonial Laws, Sexual Health, Life, etc, Man vs Woman, Fitness.

Copyright © 2021 Shaaditimes.com - A relationship and wedding portal by Shaadi.com. - All Rights Reserved.
Terms and Conditions