6 Signs He's Not The One For You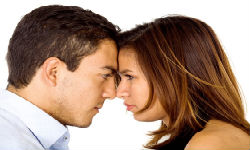 So, you've met him a couple of times and you kind of like him? But you're still confused about whether or not he's the one for you? If yes, we help you make up your mind. We list down 6 signs that clearly means he's not the one for you.
Vipasha Pillai
Encore Ladies Handbag
Fresh Fruit Cake
Wooden Jewellery Box With Tile
Rs.925 ($19.21)
Rs.3,250 ($67.51)
Rs.899 ($18.67)
Rs.749 ($15.56)











Ask our Experts :
Expert Advice, Personality, Immigration (US), Tarot, Hot Couture, Body Care, Matrimonial Laws, Sexual Health, Life, etc, Man vs Woman, Fitness.