Does Self-Pleasure Have Place In A Relationship?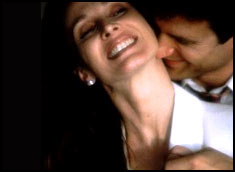 Is it ok to pleasure yourself sexually when you are in a committed relationship or are married? The answer to this question doesn't stop at a simple yes or no.

Ask this one to a hundred people and you'll receive that many varied responses, most of which are likely to be quite passionate indeed. Is masturbation in a relationship 'right' or 'wrong'? Would you be ok if your partner masturbated or would you feel offended / threatened / insecure?


Can Self-Pleasure Ruin A Relation?

Rishi had a healthy sexual appetite and masturbated frequently. Although he and his wife Rita shared a great sex life, he often found himself in need of more sex than his wife wanted. This desire for added sexual release was fulfilled through self-loving.

Rishi had no idea that his wife knew that he pleasured himself often and Rita never broached the subject. However, with time their sex life started to suffer and eventually their marriage was on very shaky grounds. Since theirs was a loving and fulfilling relationship, neither quite understood what was wrong.

Because Rishi and Rita were committed to each other and desperately wanted their marriage to work, they decided to talk about their issues. That's when it came out in the open that Rishi's habit of masturbation was at the core of all their problems.

You see, when Rita realized that her husband masturbated, she became quite insecure. She began to believe that her husband was not attracted to her and didn't find her sexy any longer. She developed an inferiority complex about her looks and thought that her husband would rather self-pleasure himself after fantasizing about other women than have partnered sex with her. All this led to her losing interest in sex and eventually to a strain on their marriage.

But the reality was that Rishi did not masturbate for any of these reasons at all. In fact, he thought that through self-loving, he was being the considerate husband as he was not pressurizing his wife for more sex than she wanted. Talk about mixed signals!

So, Is It Ok To Masturbate?

While there is nothing wrong about self-pleasure per se, whether or not it has a place in any relationship or not is for the couple involved to decide. But, generally speaking, there are various situations in which most people would say that self-pleasure is right, while in many situations it would be deemed wrong. Let's take a look at some of these.












Ask our Experts :
Expert Advice, Personality, Immigration (US), Tarot, Hot Couture, Body Care, Matrimonial Laws, Sexual Health, Life, etc, Man vs Woman, Fitness.

Copyright © 2023 Shaaditimes.com - A relationship and wedding portal by Shaadi.com. - All Rights Reserved.
Terms and Conditions