Is Lust A Deadly Sin?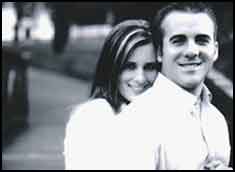 Lust, passion, desire - have often been called the evils of the soul that lead man (and woman!) to commit heinous crimes. However, is lust really all bad or does it have some saving grace too?

I recently participated in an online quiz titled, 'Which of the Seven Deadly Sins are you?' Imagine my shock when the results read: ''You scored as lust. You are shameless, blatant and impure. You probably think about sex every few seconds. You'd be looking for a local brothel if there were one. Punishment: you'll be smothered in fire and brimstone in hell, not kisses.''

Upon reading such harsh words of judgement I couldn't help but ponder, "Should lust be really termed as a deadly sin? Or is it just a natural basic instinct?"


What is lust?

Lust according to the Oxford English Dictionary is 'the violent desire to possess; especially strong sexual desire for, passionate enjoyment'. Lust is in fact one of the Seven Deadly Sins, used in Christian teachings to educate and instruct followers concerning fallen man's tendency to sin.

Should all lustful people be 'burning in hell'?

Poet Dante believed lust was a sin strong enough to suffocate the soul. In Purgatorio of Dante's Epic The Divine Comedy, the penitent walks within flames to purge himself of lustful / sexual thoughts.

Why may lust be wrong?

Psychologist Chrisann Almeida answers, "Lust has always been looked at as a negative thing. Historically, thinkers and members of religious order all banished 'lust' in the realm of sin. Psychologically speaking this is because lust or pleasure of the flesh often distracts one from other areas of life, so focusing on purely physical pleasure was thought to stunt mental and spiritual growth. So whether it was the Bible or Buddha, desire was the root of evil."

According to Alfredo Franco Cea (Ph.D candidate, Chemistry), Canada, "Deadly sins make us human. The reason why we have survived and evolved was because of the deadly sins. Because we suffer from both pride and envy we've become better and better in many different areas (both as individuals and as whole societies).

Because we suffer from gluttony we can store reserves of energy in our body that will be used again during periods of hardship. Lust is an intrinsic part of our human nature and because we are lustful we've been able to propagate our species on earth. But does that mean that we should abandon ourselves to our sexual desires? Of course not!

Just like the other sins they are natural human instincts, which are useful to survive, but if we surrender to them we will not only harm ourselves, but also, more importantly, hurt others. So, lust may be a deadly sin too. I do have a strong sexual drive. I don't deny it and repress it but I do not abandon myself to my instincts either."

Gaurav Jain, Software Consultant, adds, "Lust exists between husband and wife too so lust is not necessarily always a deadly sin. However rape and bestiality sure are sins. Always remember, anything in excess is poison."

Love rather than lust?

Not only should lust be held in judicious control but also should love be made the stronger expression instead? Chrisann says, "Feelings of physical attraction, with the sole purpose of pleasure without care or concern for one's partner can be viewed as purely lust divorced from love. I would like to say, 'lust for the one you love'."

If you find your partner hot only while she is in her makeup, a seductive gown and a glass of wine it may just be lust. But if you also find her beautiful with no makeup, messy hair and a drab outfit while cleaning the garbage bin it is surely love. And it is this lustful love that makes relationships stand the test of time.


Pallavi Bhattacharya
Fastrack Watch For Men
Encore Ladies Handbag
Lanvin for Men
Rs.1,795 ($37.29)
Rs.1,095 ($22.75)
Rs.3,450 ($71.67)
Rs.1,705 ($35.42)











Ask our Experts :
Expert Advice, Personality, Immigration (US), Tarot, Hot Couture, Body Care, Matrimonial Laws, Sexual Health, Life, etc, Man vs Woman, Fitness.