4 Annoying Questions Singles Are Asked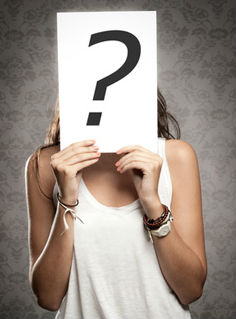 Everything is fine till you're 22, but once a woman crosses 22 or a man crosses 25, the whole world suddenly starts to worry about your marriage. How old are you? Do you like someone? Where are you working? How much salary are you currently drawing? When do you plan to get married? - these are common questions singles are often asked. These questions will continue to annoy you until you're married. So, here's how to deal with them...


"Isn't it time you get married?"
This is the most common question singles are often asked, but that's cool! We understand that's nobody's business, but why feel offended? You could just say, 'My career is my first priority and then comes marriage. It'll happen when the time is right' and say it with a smile. You need not be rude.

"Remember my cousin from the wedding? Should I set you up?"
Why would anyone in the world want to do that? We mean, the day you're ready, you're parents will anyway start looking for a match for you. This is one big reason why most people after a certain age do not like attending weddings or parties with their parent's. Because they know, this question will definitely pop up! May be, you could just say, 'Thanks for being so kind auncle/aunty, but not now. It's too early! The day I think it's time to settle down, I'll definitely get in touch with you.' Sigh!


"I'm surprised! How can a pretty girl like you not find a man? or a handsome guy like you not find a girl?"
That's a compliment, so there's nothing to feel bad about. You could just say, 'I'm not yet ready to mingle!' Remember, when you're really good, it's all the more difficult to find a partner. So, it either means you still haven't found the right match or you're not interested in marriage and you think you still have time. Either way! Moreover, it's nobody's business. So, just ignore!

"So, where are you currently working? And how long have you been working for?"
Gosh! This feels like some interview is happening here. And, we ain't dumb! We obviously know why that aunty wants to know so much about us. If you're not interested, just divert the conversation or you come up with soo many questions, that you don't give her a chance to ask you any more. If you're still forced to answer, clearly say, no comments! This mean's you're not interested in talking about marriage.

Vipasha Pillai
Tamar Khaleeji Omani - Dates With Dryfruits
Lanvin for Men
Cappuccino
Rs.1,795 ($37.29)
Rs.648 ($13.46)
Rs.1,705 ($35.42)
Rs.899 ($18.67)











Ask our Experts :
Expert Advice, Personality, Immigration (US), Tarot, Hot Couture, Body Care, Matrimonial Laws, Sexual Health, Life, etc, Man vs Woman, Fitness.