Suhaag Raat - The First Night
Everything you need to know, but are too shy to ask


Dr. Aniruddha Malpani
Renowned infertility specialist. He runs an infertility clinic in Mumbai and has written many books.
There is no question that all newlyweds look forward to their suhaag raat with great anticipation. Hindi films and Mills & Boon novels promise a night full of bliss - while girl friends and older "bhabhis " may have horror stories to recount. The first night of your marriage is an important milestone in your life, and it can be a night of great joy - or of terrible disappointment, depending upon how well you are prepared for it. While there can be a big gap between fiction and reality, there is a lot you can do to make your suhaag raat magical.


In the past, the first night often represented the first sexual encounter for both partners - and it was marked by considerable groping and clumsiness, since the blind was leading the lame. In today's age, more brides and grooms will have had some sexual experience, prior to their marriage, but a certain amount of homework can be of enormous benefit to both partners. In fact, the Catholic Church offers marriage preparation classes to couples about to be married, in order to help them make their marriage a success, and this is an excellent idea, which deserves to be more popular. Premarital counseling can help to remove many myths and misconceptions from the minds of both husband and wife - and the amount of misinformation which exists about sex and virginity, even in this day of the internet and MTV, is mind-boggling.

For most people, the first time is filled with high expectations - and worries over whether you'll "perform" all right. Little communication, no planning, no birth control and disappointment are also usually part of the picture, and unfortunately, an unhappy fist night experience can sometimes colour the rest of your sexual life.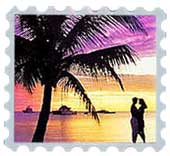 Most couples wonder what sex feels like the first time and the answer is - it's usually different for men and women. Young men are so anxious about "doing well" that their anxiety overpowers their ability to gain control. It's even worse for women. Young men do not understand very much about female sexuality (or their own for that matter) and neither do a lot of women.

If you are lucky enough to get married to a close friend, fantasising together about your first night can be very helpful - so you can look forward to it together. Both of you can talk about how you envision the night. Where will you be? What will you do? What will you wear? Do either of you have any fantasies? What type of birth control, if any, will you use? It could be fun to talk about it and plan for your wedding night together. In the meantime, you can explore ways of being intimate and romantic without having sex.

Making preparations for the actual event is also important. While your family will often choose the location of your first night, you need to be ready as well. Pack a "first night kit" - and this can include: massage oils, lingerie, lubricant, candles, scents, bath lotions, incense - and don't forget contraceptives as well!
Reading about sexuality is very helpful - and reliable sources of information include books published by reputed authors. Some recommendations include: Alex Comfort's Lover's Guide to Sex; and Miriam Stoppard's Magic of Sex. You can visit websites such as www.sexuality.org

No matter how anxious you are to "lose your virginity", do remember that both of you are very likely to be quite tired and fatigued after the reception. So don't push yourself or your partner unnecessarily - you have the rest of your life to explore each other, and you don't have to do everything on the first night!



Trying to have sexual intercourse on the "first night" is often a recipe for disaster. Remember that your wife is often scared because of the horror stories she has been told about how painful sex can be for women; and you may be under pressure to prove your manhood.
In fact, I would suggest that most newlyweds don't even try to have intercourse for the first week. You should, instead, spend this time exploring each other's bodies, so that you are comfortable with each other. This helps to take the pressure off both of you - and you can focus on enjoying each other's sexuality. Remember that the most important sexual organ is your brain - and the secret for getting sexual pleasure is to give pleasure!

Both of you need to communicate with each other, and figure out when you're physically ready for what. Don't rush, and tell your partner not to let herself be rushed. Even if she's feeling relaxed and sexy, timing is important. Talk to each other, take it slow, use a lubricant, talk to each other, touch each other, and learn how to make it work for both of you. Sex the first time is often tough -- it only gets BETTER with good communication!

Remember that all good things come to those who wait! If you are patient and caring, you can make your suhaag raat a magic moment, which will give you memories to treasure for the rest of your life!


Digital Upperarm Bp Monitor
Citizen Ultrasonic Nebulizer
Digital Thermometer
Rs.6,500 ($138.65)
Rs.4,200 ($89.59)
Rs.950 ($20.26)
Rs.5,999 ($127.97)
Rs.2,800 ($59.73)
Rs.850 ($18.13)











Ask our Experts :
Expert Advice, Personality, Immigration (US), Tarot, Hot Couture, Body Care, Matrimonial Laws, Sexual Health, Life, etc, Man vs Woman, Fitness.