Premature ejaculation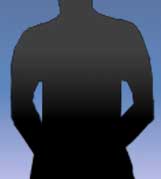 Premature Ejaculation (PE) is the MOST common complaint amongst men. Almost 1/3rd patients come with this complaint at any sex-therapy clinic. It is also termed as "Ejaculatio Praecox" or "Early Orgasmic Response".

Premature Ejaculation is not a physical problem, but a "learning disability". There are no medical causes for premature ejaculation. It is essentially of a psycho-behavioral and relational origin. Modern medicine does not offer any drug treatment for this problem.



Ejaculating early is a learned reflex response that can be effectively re-conditioned when a man and a woman actively learn ejaculation control together.

One needs to increase your awareness of the sensations of arousal building so that you can identify the level of your arousal. Secondly, awareness of sensations of arousal and ejaculatory control can be learned by following a step-by-step process. We teach couples the use of the 'squeeze technique' or the 'stop-start technique'.

Besides techniques, certain 'exercises for sphincter control' and 'use of condom' may help in some cases. Certain Flower remedies have also been found effective with some couples.
Many cheap so called sex manuals and sex clinics try to mislead the people by insisting that the problem of premature ejaculation is direct result of masturbation. Masturbation is not at all connected with the problem of premature ejaculation.

Common in Newlyweds
Usually newlyweds face this problem early in their married life. But they need not worry. First of all this is not a disease. Also the condition need not be permanent. A man who is not used to having sex is likely to have a very sensitive penis. The early experience of copulation is acute and full of passion, and this too results in premature ejaculation. This is quite natural. As time passes and the newness of the sexual act wears off, the trouble too goes away. As the penis loses its hypersensitivity, the problem vanishes.

Some sexologists suggest ways to reduce the sensitivity of the glans. For that they advise spraying or applying anesthetic jellies to the glans which will temporarily desensitize the area around it. Personally I am against such synthetic devices. Desensitization achieved with the help of the chemicals can damage the delicate parts of the penis. There is also the danger that this synthetic anesthetic effect could lead to intercourse being more 'violent'. Instead it is better to wait for the penis to get less sensitive over a time.

How partner can help
A wife / partner may help the man by a few attitudinal and behavioural changes from her side during their intimate moments:

Never be aggressively demanding of sex.
Never express your disappointment over this issue or over his sexual performance in general.
Enter into foreplay in a more relaxed way rather than making it a high-voltage drama. Let your love making be a gentle, romantic act of expressing your feelings of love for each other.
Make use of relaxing music and incense to aid the relaxed atmosphere.
Express your love for him in many other ways.
Try making love early in the morning when your body-mind has rested well and you are rejuvenated, rather than doing it at the fag end of the day when you are exhausted with the whole days work.

Responding to such sexual anxieties and fears with a mature self-understanding and cooperation of the partner, is the first and the most important step, and often nothing more may be required. If however, the problem persist, help of a professional 'sex and relationship counsellor' may be needed.


Dr. Rajan Bhonsle
Digital Upperarm Bp Monitor
Wockhardt Well Women Health check
Master Health check
Rs.6,500 ($138.65)
Rs.5,500 ($117.32)
Rs.7,280 ($155.29)
Rs.5,999 ($127.97)
Rs.3,949 ($84.24)
Rs.3,159 ($67.38)











Ask our Experts :
Expert Advice, Personality, Immigration (US), Tarot, Hot Couture, Body Care, Matrimonial Laws, Sexual Health, Life, etc, Man vs Woman, Fitness.