Pleasuring Your Partner Orally
Discussing myths and facts about oral sex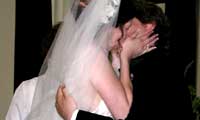 Not many Indians feel entirely comfortable talking about sex in general, and when it comes to oral sex, even couples involved with each other find it difficult to discuss the topic.

Not surprising, considering the societal stigma surrounding oral sex.

Women may not be perceived as 'good girls' anymore if they talk about it, whereas men may seem too forward or pushy asking their women for a BJ. But this doesn't stop people from indulging in oral sex. However, are YOU sure you're practicing it safely and responsibly?
Here are some health facts about oral sex:
It is not possible for women to get pregnant from oral sex: Neither by giving it nor receiving it. Sperm has to enter the vagina directly for women to get pregnant and does not have the same effect if swallowed during oral sex. So, any women out there who refrained from oral sex due to the fear of an unwanted pregnancy; fear no more!
It is possible to get sexually transmitted diseases (STD's) from unprotected oral sex. "C'mon now, oral sex isn't 'real sex' at all so how can I get STD's from it?" This is what most people really believe. But, the fact of the matter is that even without actual vaginal penetration, it is possible to contract diseases through oral sex. Therefore, as you would take precautions while having 'real sex', you need to do so during oral sex too.
This means condoms for men and dental dams (women condoms) for the ladies. And don't worry; the condoms will not take away from the pleasures of the act. That's what all those chocolate, strawberry, and fruit flavoured condoms are for, aren't they! However, if you have just one sexual partner and you know they do not have any STD's, then it is safe to practice oral sex without using any precautions.
If you and your partner do not have any STD's, then swallowing bodily fluids during oral sex does not pose any side effects. You will not start feeling sick or ill, medically speaking that is. Being forced into oral sex, or indulging in it simply to please your partner but not wanting to do it can leave you feeling sick.

This is why it is important for couples to share their desires and their wants, so as to make the act of oral sex safe and pleasurable for all.

Now that we've covered the safety facets of oral sex, time for some fun facts!
More than 70% of men and women consider oral sex to be their preferred form of sexual activity, more so than intercourse. Surprising isn't it! Now you know how to pleasure your partner, even if they're not telling you!
Only 25% of women who have intercourse achieve an orgasm, whereas the number goes as high as 81% for oral sex. So, if the Big O is evading you, perhaps it's time to discover the secrets of oral sex!

There really is no 'right' or 'wrong' way to practice oral sex. Whatever pleases your partner and what you're comfortable with, that's what you should go with. However, as we previously mentioned, there is a safe and unsafe way to indulge in oral sex. So, unless you're 100% sure about the sexual exploits of your partner, practice protected oral sex.



Ruchi Agarwal
Digital Upperarm Bp Monitor
Wockhardt Well Women Health check
Digital Thermometer
Rs.6,500 ($138.65)
Rs.5,500 ($117.32)
Rs.950 ($20.26)
Rs.5,999 ($127.97)
Rs.3,949 ($84.24)
Rs.850 ($18.13)











Ask our Experts :
Expert Advice, Personality, Immigration (US), Tarot, Hot Couture, Body Care, Matrimonial Laws, Sexual Health, Life, etc, Man vs Woman, Fitness.