Embarrassing Sex Questions Men Ask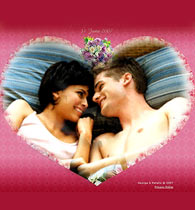 I've heard that there is such a thing as penis enlargement process. Is this true? If so, can you tell me more about this process?

Since ancient times, man has been obsessed with the size of his organ as size is somehow equated with being a 'true' or 'real' man. This is why people have been trying to figure out a natural (or scientific) way to enlarge the length and girth of the male penis. It seems that some may have succeeded, as there are various penis enlargement processes available nowadays to increase the size of the penis.


Surgery is one way to increase the length of the penis and it is reported that you can add about an inch to the length of the penis through penis enlargement surgeries. Other such processes include different types of penis enlargement machines and devices, which if used properly, help to enhance the length and width of the penis. Also, many people have claimed that the ancient medical system known as 'Unani' has helped them to get a bigger penis.

Similarly, there are many penis enlargement exercises that a man can perform to increase his penile size. Most of these exercise programs have a 3-step or a 5-step exercise regime that needs to be done regularly for a specified period of time. The results can apparently be extremely astonishing. Men have also claimed to increase their penis size by as much as 4-5 inches with these penis enlargement exercises! Once you have completed the course, you will have your new penis size forever and will never have to go back to your old, smaller penis size!



Do Indian women prefer men who are circumcised or those who have the foreskin?

Unfortunately, I haven't come across any survey or research that has been conducted to gauge whether Indian women like their men with their foreskin or 'clean shaven' so to speak. What I can say is, many Indian women usually only have one sex partner in their lives, which is their husband. So, if their husband is circumcised, then they have only that experience. And if their husband still has his foreskin, again they only have that kind of experience. So which they prefer - circumcised or with the foreskin, frankly they don't know because they have never known the difference!



How can I make my erection last for longer without taking pills like Viagra?

You can make your erections last for more time by using a product that is known as a desensitizing spray or gel. The spray or gel is applied on the penis and it takes a few minutes to take effect. There is a very mild anesthetic present in the spray which causes a temporary numbing sensation on the skin of your penis. This reduces sensation and makes you last longer. However, you may be able to pleasure your partner for more time, but for you the sensations will be reduced.

Also, you need to ensure that you always use a condom after using the desensitizing spray. If you don't, then the spray can rub off on your partner's vagina, thus reducing sensations and pleasure for her too. Oral sex too is not a good idea after using such sprays.


Ruchi Agarwal
Wockhardt Senior Citizen Check
Heart Check
Wockhardt Well Women Health check
Rs.6,040 ($128.84)
Rs.5,500 ($117.32)
Rs.2,031 ($43.32)
Rs.4,900 ($104.52)
Rs.3,949 ($84.24)











Ask our Experts :
Expert Advice, Personality, Immigration (US), Tarot, Hot Couture, Body Care, Matrimonial Laws, Sexual Health, Life, etc, Man vs Woman, Fitness.