Building on self esteem


Dr. Tushar Guha
Is the Founder Managing Director of Nrityanjali - the Institute of Performing Arts, Education, Personality Development and Management Services. He is also a practicing Psychologist, Counsellor, Educationist & Corporate Trainer. Have a question? Click here...
Know and understand yourself:

A person must first know himself, be truly aware of his existence and identify and feel a sense of pride about his own identity.

"If I am not beautiful in my own eyes how can I be beautiful in the eyes of others?" and "who am I to sit on a judgement of a fellow human being?"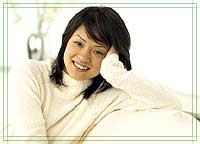 These two sentences are to be read and understood simultaneously. Individually, the first could lead to over confidence and the second could make you indecisive and shy. Together, the first directs towards the process of Self Awareness and Self Discovery together building self-confidence and esteem. It removes any trace of pity and develops appreciation from within and allows the person not only to identify his plus and minus points but will also not let him feel inferior for his short comings.



The second statement directs towards humility and creates a balance and allows us to equate and be equated with respect and understanding.

However, it is essential to realise, understand and accept that no person is superior or inferior to the other. We just happen to be senior or junior by virtue of being born earlier or later or being in a position earlier or later.

If comparison is to be made, then it is very important that every situation, every environment, every person must be the same. As it is said in economics, "all other factors remaining constant" but this is impossible and against nature. Yet comparisons are a must - but they are to be with self - what I was, what I am, and what I will be.

To err is human. We all have our positive and negative sides, herein referred to as our plus and minus points. In a process of self-evolution we accept our shortcomings and flaws to ourselves and further develop on our plus points. This process of self-evolution is also the process of shedding our inhibitions and rigidity of thought feeling, mind and action. We are coming out of pre-conceived notions and mental conditioning, to accept ourselves for what we are and accepting others.

Self-awareness is not selfishness. One must know oneself before trying to know a fellow human being. Each of us have a soul within which is abundant with inner strength and a wealth of intellect and talent. All that is required is to discover it and derive a positive energy out of it.

Knowing oneself in body and mind is of prime importance. However, the mind is abstract, it cannot be touched or seen. So we start knowing ourselves through our body, which is concrete. We appreciate the body, know it and feel proud of our existence.

Over the course of my research, I have found that the Mirror is the most essential invention in our lives to understand ourselves. This is the single most important factor and used as a basis of self-discovery and the breaking down of inhibitions. Watching one's self carefully in the mirror, analysing one's physical attributes, smile and expressions helps in breaking down inhibitions as well as building positive channels of communication. When we see the mirror and our expressions, we register the over reaction or rigidity in our subconscious mind and improve on the same. This improvement then shows in our interactions.













Ask our Experts :
Expert Advice, Personality, Immigration (US), Tarot, Hot Couture, Body Care, Matrimonial Laws, Sexual Health, Life, etc, Man vs Woman, Fitness.

Copyright © 2023 Shaaditimes.com - A relationship and wedding portal by Shaadi.com. - All Rights Reserved.
Terms and Conditions