Get the Perfect Bare Look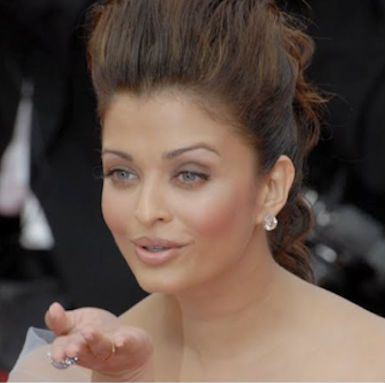 The bare look works hundred times better than a face with oddles of makeup. Make nude makeup your best friend - luscious and pouty lips paired with smokey eyes. Nude makeup is all about going natural. Subtley is the name of the game. Here's how to get that natural glow on your face without the made-up look:

To start with, go in for a foundation that is light in texture and transparent with powdery finish. Apply in areas where you have blemishes to hide.

Add loads of mascara for the eyes. Nude lips need to be complemented with smoky eyes or a touch of mascara and liner to complete the whole look.

For an evening event, smoky eyes can do the trick - apply shades like gray, silver or light pink.


If your skin has pale undertones, peach, pink and washed out nude shades work for the lips. For olive undertones, stick to cream or pale beiges. But remember using very pale shades can give your lips a dull look. So, choose shades similar or lighter than your skin tone.

You can try out nude makeup with a simple lip balm, concealer and a lip gloss as well. Use a lip exfoliater before you try this look to make your lips smooth.

Then gently apply a little lip balm on your lips and add a light layer of the concealer over this. Use a lip brush for the application. Avoid dabbing too much concealer as your lips may end up looking muddy.

Top this off with a fresh layer of lip gloss for a basic and luscious nude lip look.

To make your lips appear fuller, apply gold or silver lip-gloss on the lower lip. Another option is to use a high shine, shimmery lip-gloss.

For truly gorgeous lips, you can also use a lip brush and dab it into the lipstick. Apply this on your lips and blot with a tissue. Reapply it altogether. This trick can help you keep the colour on for a longer time.

If you can't do without a lip liner, just make sure you match it with your lip colour. But, remember that browns or darker shades are a huge no no with nude lips.

The best nudes shades you should stick to are: lavender that best suits fair skin tone. Light pink goes well on fair and wheatish skin tones. Caramel, which looks great on wheatish and dark skin tones and lastly, light brown that looks good on fair, wheatish and dark skin tones.


Vipasha Pillai
Spykar's Denim Jeans For Women
John Players Signature Line T-Shirt for Men
Applique Work Stripes Kurti
Rs.1,999 ($41.52)
Rs.1,380 ($28.67)
Rs.1,899 ($39.45)
Rs.1,095 ($22.75)
Rs.1,200 ($24.93)











Ask our Experts :
Expert Advice, Personality, Immigration (US), Tarot, Hot Couture, Body Care, Matrimonial Laws, Sexual Health, Life, etc, Man vs Woman, Fitness.