Sold Out on Stoles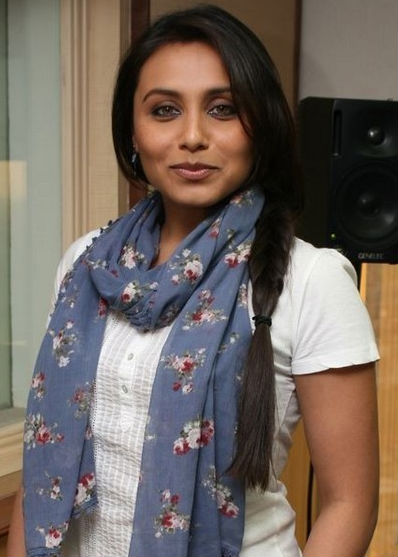 Stoles are no longer carried just for warmth in the chilly winter months. Today, they're also used to spice up your outfit. And they're probably the easiest thing to buy, with famous retail outlets to streetside vendors selling it. We tell you how you can incorporate them into your outfit...

"An elegantly designed stole can jazz up both, western and traditional wear. Pashmina stoles crafted in silk brocade embroidery and Kashmiri stoles with full length embroidery are the best and look amazing," says fashion designer Shaina NC. So, the next time you wear salwar kameez, be innovative. Buy a stole in a matching colour and perhaps you can tie it around your hair with the ends loose. This will give you a younger appearance. But be careful, garishly coloured stoles in your hair can look tacky.

You could also wrap it around the end of your handbag's shoulder strap to give it a look which matches your outfit. Many women prefer stoles to dupattas because they are easier to handle and give the outfit a slightly western look. Colourful stoles are the best to break up an ethnic outfit in a single colour. On a summery day, a white churidar or salwar can look stylish with a colourful stole around your neck. But with sarees and heavily embroidered ethnic outfits, stay away from these. .

If you think your office wear is too starched and formal, here's your saviour. The next time you feel your formal corporate wear is looking bland just rope in a stole and see the change. Wear a matching or contrasting colour stole through your belt loops, but don't knot it on the edge or have the ends loose because this can instantly transform office wear into casual wear. Wind the stole around your waist and tuck the ends into the edges and pin it up discreetly so that it looks like a neat wrap. You can also use stoles around your neck to give your otherwise neutral outfit a feminine touch. A stole in a matching or contrasting colour can be wrapped loosely around the neck and tied into a small knot on the side. If you've chosen a longish stole, it can be slung around the neck.

Now for all those party people — this one's for you! A stole can make your outfit look chic even in a club where the mantra of less-is-best works. Team up your outfit with matching or contrasting stole which can be worn in many simple ways. A head wrap may be an acquired taste but guarantees to turn heads. Wrap a stole around your head but make sure it doesn't overwhelm your forehead — start from a little ahead of your hairline. Complete the look with dangling earrings to give yourself the ultimate Bohemian look.

For casuals, just drape a nice stole around your waist, whether you're wearing pants, jeans or a skirt — this universal accessory goes with anything. So with stoles it's easy to be creative. Remember, anything goes if you're confident. So go ahead and make your mark.

Vipasha Pillai
Wills Lifestyle Casual Top For Women
John Players Casual T-Shirt for Men
Wills Lifestyle Casual Top For Women
Rs.1,395 ($28.98)
Rs.995 ($20.67)
Rs.1,495 ($31.06)











Ask our Experts :
Expert Advice, Personality, Immigration (US), Tarot, Hot Couture, Body Care, Matrimonial Laws, Sexual Health, Life, etc, Man vs Woman, Fitness.