Importance of Sound Sleep


Dr. Tushar Guha
Is the Founder Managing Director of Nrityanjali - the Institute of Performing Arts, Education, Personality Development and Management Services. He is also a practicing Psychologist, Counsellor, Educationist & Corporate Trainer. Have a question? Click here...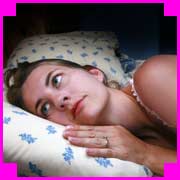 Sleep is the most relaxing word. The word itself fills us with a sense of quietness, peace and relaxation. One of the most natural activities of all living beings we all love to sleep and crave it.

What is sleep - a physiological rest? Or a mental rest?

It is both and it is a natural necessity. It is a stress releaser, if of course, it is sound. Sleep is also a discipline of the mind and the body. As a baby, the duration of sleep is long hours and as we grow up, the duration reduces. It is always advisable to have a 6 to 8 hrs sleep of the twenty-four hours. Sleep induces physical, mental, psychological and emotional rest.


Sleep can be categorized into three segments.


Sound Sleep - Where we fall asleep instantly as we go to bed and wake up after a long stretch of sleep without waking up in between. We feel fresh and energetic, once we are up. We may dream, but it does not affect us.

Disturbed Sleep - It takes time to fall asleep. We wake up in the midst of our sleep. We have physical or mental discomfort. We dream and wake up. Often when we have arguments with our partners / spouses, the issues may be unresolved and remain in our subconscious. This affects the pattern of our sleep and even when we wake up in the morning we feel that our sleep is incomplete. The state of our relationships have a deep impact on our emotions and affects or sleep positively or negatively.

No Sleep - is categorized as Insomnia where an individual gets no sleep at all

Every one of us desires to have the first i.e., the sound sleep. The importance of sound sleep reflects in the following:


Our Energy Level
Our Behaviour
Our Attitude
Our Emotional Level

All of the above enhance our acceptability, efficiency and success. Let us examine how?

Energy level - Sound Sleep leads to psycho - physical rest. The brain is not active neither is the body. It is the process of recharging and regaining spent energy. This naturally leads to physical well being i.e., avoids acidity etc. A sound health obviously leads to a higher energy level.

Behaviour - Naina was working in a market research company and had to regularly work late on projects. She used to sleep for around 4 -5 hours a day only. Due to this she used to get irritated quickly with her husband, children, her maid and work colleagues. Even when the situation didn't warrant it, there would be arguments and fights.

Lack of sleep or less sleep leads to irritation. We react more strongly than required and things spiral out of control. With sound asleep, the mental stress level diminishes. We feel charged. You will notice that when we sleep well we respond with joy and happiness with our spouses / partners. Even if there is an issue we deal with it more patiently.













Ask our Experts :
Expert Advice, Personality, Immigration (US), Tarot, Hot Couture, Body Care, Matrimonial Laws, Sexual Health, Life, etc, Man vs Woman, Fitness.

Copyright © 2022 Shaaditimes.com - A relationship and wedding portal by Shaadi.com. - All Rights Reserved.
Terms and Conditions