Can Being Pretty Make You Earn More?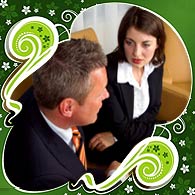 Every office has at least one such man or woman - someone who could practically wear a paper bag over their heads to go into a meeting with the boss and yet manage to look amazing and professional. Come lunch time and this person gorges on vada pav and all kinds of fattening foods but somehow still manages to retain their six pack abs! And the worst part of it all, he/she may not be half as smart as their less pretty colleagues but that doesn't stop them from out-earning everyone else.

According to studies published in economic journals, it is a fact that good looks can have a positive impact on your bank account. It is estimated that a good looking person earns about 5% more in their hourly wages than someone who is not good looking or is average looking, even if both are doing the same job.

What that essentially means is that if you are average looking and you earn a salary of Rs. 20000 per month, then someone who is better looking than you may earn a 1000 bucks more each month just by virtue of being prettier. Not just that, but research has proven that good looks can get you more promotions and salary increments than your average looking co-worker!


Fair - Definitely not! But true - You bet!

Some may argue that good looking people are more talented or skilled and that is why they earn more, not simply because of their looks. Is that true?

No one can say for certain if that is true or not, but one thing does seem to be certain. Good looking people generally have higher self confidence than those who are not as good looking.

This confidence does translate into better productivity and can also open a lot of doors to them, which in turn helps them to earn more. Even so, experts caution against putting too much importance on simply good looks. Because as they say, your gorgeous looks may allow you to get a foot in the door, but if that is all you have to offer, then you sure won't go much further.

There is a downside too...

Just as good looks can make you more confident, the downside is that it can make you TOO confident (read cocky). Your good looks can make you act like you are superior to the others in your office and can give you an arrogant attitude. In the long run, such an attitude can be your very downfall.

Nita Wadhwani, a leading career counsellor in Mumbai, has this to say, "I do believe that your looks are the first thing that a prospective employer notices about you and which do matter at interviews. But when you're at the job, I do not believe that great looks can make up for things such as inefficiency, incompetence, or stupidity."

You can enhance your looks...

Fortunately for us, beauty is not just skin deep. While you may not be able to change your physical looks greatly, you can make yourself look more attractive. Remember we said that good looking people get more confidence from their looks?

Well, the reverse is also true. If you can learn to be confident, your confidence can enhance your attractiveness significantly. So, keep your nervousness in check, walk with a straight back, head held high, and look into the person's eye when you talk to them - all this will trump your good looks up several notches and that could very well translate into a better salary!


Ruchi Agarwal
Wills Lifestyle Casual Top For Women
Wills Lifestyle Casual Denim For Men
Applique Work Stripes Kurti
Rs.1,380 ($28.67)
Rs.1,495 ($31.06)
Rs.1,695 ($35.21)
Rs.1,200 ($24.93)











Ask our Experts :
Expert Advice, Personality, Immigration (US), Tarot, Hot Couture, Body Care, Matrimonial Laws, Sexual Health, Life, etc, Man vs Woman, Fitness.