8 Worst Akshay Kumar Films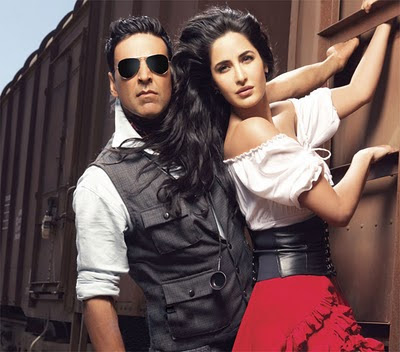 Akshay Kumar is a superstar today, but it wasn't always like that. Till 2007, the actor only continued giving flops. He must have done a 100 films in two decades but a greater part of his career is build around shoddy, unwatchable films. It was only after Mujhse Shaadi Karogi that the audience started liking him in a comic role. He then made a comeback with Hera Pheri, Fir Hera Pheri, Garam Masala, Bhagam Bhag, Heyy Babyy, Bhool Bhulaiyaa and the list goes on... But keeping in mind that he's had a much longer list of disasters, we've listed 8 of his worst films ever. Read on to find out...


Aflatoon (1997)
For Akshay the easiest way to become rich is to marry a girl from a rich background. And so he turns a college professor, after which he finds the rich girl of his dreams and falls in love. His acting wasn't that bad, but his outfits definitely were. Akshay can't be blamed for this film becoming a flop, we agree! But when he knew the script was silly he shouldn't have signed the film in the first place.

Talaash (2003)
This was supposed to be the first big release of 2003 and turned out to be the biggest flop. It had no story and only left the audiences confused at the end. Not just that, the performances by Akshay and Kareena was equally terrible and only bored people to death. And, not to forget the music which was the worst in the film. No wonder, no one even remembers this film. Talk of Talaash and people start discussing Aamir Khan's upcoming Talaash. Funny!


Police Force: An Inside Story (2004)
We understand Akshay was desperately wanting to give 'one' hit after a long list of flops, but if he really wanted a 'hit,' why did he take up this project? If you're still wondering when did this film release? Let us tell you that Akshay played an honest cop in Police Force... opp Raveena Tandon in the lead. The audience had to forcefully watch it till the end. After all, they had paid for the tickets! Thank God Akshay realised that he's not supposed to be torturing us with such films and finally started doing slightly better films.

Blue (2009)
Blue released at a time when Akshay Kumar had only flops in his kitty and this film made it even worse. This was the most expensive Bollywood film ever made and expectations were riding high on this expensive film (at Rs.120 crore). Though it was an action film, there was mighty little that was good in Blue. The dialogues were pathetic and juvenile. Sample this: Jis din mein haar jaaonga, uss din mein duniya chhod doonga. Also, Kylie Minogue was a complete waste in the film. In short, Blue was a classic example of money being flushed recklessly.

Chandni Chowk to China (2009)
When the title track of the film released, people were eagerly waiting to watch the film. It was majorly hyped, no doubt! And after it released, it only disappointed the audience. It was nothing but an exaggerated film. Director Nikhil Advani added some kung fu to the usual blend of comedy, dance and melodrama thinking it would work, but unfortunately it didn't.

Kambakkht Ishq (2009)
The film had nothing but cheap comedy and people called it a waste of time and money. Once again Akshay was criticized for signing such a silly film. Guess the only thing the director focused on was Kareena Kapoor's body in the film. People hardly remember any scene that had Akshay doing a good job.

Tees Maar Khan (2010)
After 2008 people had slightly high expectations from Akshay Kumar movies, but this one completely disappointed the audience. Of course, Farah Khan is to be blamed for coming up with such a crappy script, but so is the actor for willing to work in it. The film looked like a spoof in bad taste. Not-so-funny humour, dreadful acting, lengthy duration, etc was what made TMR a flop. The only good thing about the film was Katrina Kaif's Sheila Ki Jawani and Wallah Re Wallah with Salman and Akshay that became a huge hit.

Action Replayy (2010)
A complete mediocre film that you can watch for the recreated 1970s' era and Aishwarya Rai Bachchan. The basic premise of the film was borrowed from a Gujarati play and Robert Zemeckis' Back To The Future, which means there was nothing original about it. Also, the humour was quite silly. The only nice thing about the film was Aishwarya, who looked absolutely lovely in her uber girl and youthful avatar.


Vipasha Pillai
Spykar's Denim Jeans For Women
Pink Printed Tunic
Wills Lifestyle Casual Top For Women
Rs.1,999 ($41.52)
Rs.1,899 ($39.45)
Rs.2,135 ($44.35)
Rs.1,395 ($28.98)











Ask our Experts :
Expert Advice, Personality, Immigration (US), Tarot, Hot Couture, Body Care, Matrimonial Laws, Sexual Health, Life, etc, Man vs Woman, Fitness.