Slumdog Millionaire In Mumbai!


In the city of dreams, here's a movie about dreams coming true. Winner of four Golden Globes and nominated for 10 Academy Awards, Slumdog Millionaire is the sleeper hit to watch out for at the Oscars.

After premiering world over, the movie finally came to its home city, Mumbai, on 23rd January to a grand reception. The who's who of Bollywood turned up to witness an ecstatic cast and crew dance down the red carpet to the beat of dholkis and drums.

''It feels like a million nominations,'' said director Danny Boyle, who earned one of the nominations.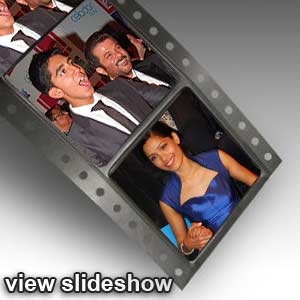 However, not everyone has been so appreciative of the movie. Amitabh Bachchan wrote on his blog that he felt the movie was too focused on the poverty in India. Critics have even called it poverty porn.

However, none of these sentiments were visible at the premiere where stars shone in their finest and the evening totally rocked. The morale was high and Anil Kapoor was definitely the star of the evening. Frieda Pinto was disappointing in her coral outfit especially considering she's looked totally wow at her other premieres.

Others On The Red Carpet:
Others who looked nice and deserve a mention are Zeenat Aman, Konkana Sen Sharma, Shruti Seth, Sophia Choudhary, Ness Wadia and Neil Nitin Mukesh.

Others who didn't look so nice and deserve a mention too are Jiah Khan, Preity Zinta, Maria Goretti, Hrithik & Suzanne, Shabana Azmi and Zutshi.


A shaaditimes feature
Cotton Kurta with Gold Print
John Players Signature Line T-Shirt for Men
Wills Lifestyle Casual Top For Women
Rs.1,000 ($20.77)
Rs.769 ($15.97)
Rs.1,095 ($22.75)
Rs.1,495 ($31.06)











Ask our Experts :
Expert Advice, Personality, Immigration (US), Tarot, Hot Couture, Body Care, Matrimonial Laws, Sexual Health, Life, etc, Man vs Woman, Fitness.