Shilpa Shetty Kundra Delivers a Baby Boy!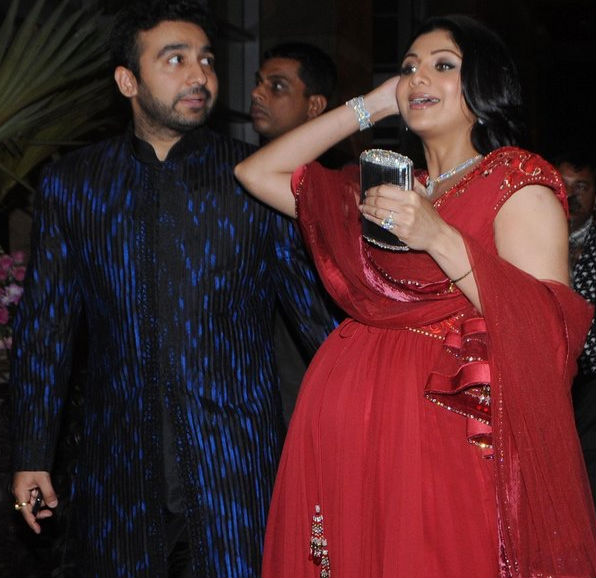 Bollywood actress Shilpa Shetty got married to London-based businessman Raj Kundra in 2009 and announced her pregnancy in December, 2011. Shilpa was due to deliver in June but she delivered a baby boy Monday morning (21 May, 2012). Proud father Raj Kundra announced the news on Twitter saying, "God has blessed us with a beautiful baby boy. Both mother and baby are fine…Both mum and Baby K are resting. I am thrilled to bits!!!!!!"

He further posted "A big thank you to my wife @TheShilpaShetty for the bestest gift ever, Dr. Kiran Cohelo and all the staff at Hinduja Hospital! Thank you all for your love and wishes for our new born." Shilpa and her hubby own the IPL team - Rajasthan Royals. Their team never made it to the top four this year, but the couple has a reason to smile now. Congratulations to Shilpa and Raj!

A shaaditimes feature
Spykar's Denim Jeans For Women
John Players Casual T-Shirt for Men
Wills Lifestyle Casual Top For Women
Rs.1,999 ($41.52)
Rs.1,899 ($39.45)
Rs.995 ($20.67)
Rs.1,495 ($31.06)











Ask our Experts :
Expert Advice, Personality, Immigration (US), Tarot, Hot Couture, Body Care, Matrimonial Laws, Sexual Health, Life, etc, Man vs Woman, Fitness.