Heart Talk With Reshmi Ghosh
''Lust adds spice to love''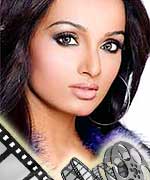 She was crowned Femina Miss India Earth in 2002. After that there was no looking back for this bongshell. She bagged films like Banaras 1918 - A Love Story, Gahri Chaal, Tumse Milkar, Bhaya, and Adaa. Currently she is busy with her daily soap on Star Plus, the Balaji Telelfilms super-soap - Kyunki Saas Bhi Kabhi Bahu Thi...

A 5' 7 bong who loves to cook, travel, dance and sing, she is all set to rock Indian television with a bang. Meet the chulbuli, girl next-door image lass, Bhoomi of KSKBT. Reshmi Ghosh opens her heart to Shaaditimes on human relations.

Read on to know more...


Love is that emotion where trust plays a vital role. Without trust, pure love cannot exist. It feels wonderful to be in love. Actually I think you love the one you trust. Love is a beautiful feeling that makes you feel even more beautiful. It is the most important emotion in pyramid of human relations.




Lust is a natural feeling. I think lust is the first stage of love. It adds spice to love. Love and lust come together. Lust is the attraction towards the person you love.




It's a complete NO in any relationship. It's a human tendency, but in a relationship it certainly has no place. It ruins the relationship. If you are jealous towards your partner, you cannot have pure love towards him or her. In love one can never be jealous as it makes the relationship go rotten.




No, not at all. How can you be aggressive towards the person you love? Aggression can act like a scissor in any relation.
In fact, emotions like aggression and jealousy are present in the human heart. No one invites them but it is up to each one to check on these emotions. It is we who have to decide that such negative emotions don't rule our heart and mind. If one learns to keep a check on these, only then will every relation bloom.




Yes. Passion is second most important factor in any relation. If there is no passion, then there will be no love. I mean true love cannot exist without passion. Passion is very much important. It shows how much you love your partner.


Vaibhavi V. Pradhan
John Players Signature Line T-Shirt for Men
Wills Lifestyle Casual Top For Women
Wills Lifestyle Casual Denim For Men
Rs.1,095 ($22.75)
Rs.1,395 ($28.98)
Rs.1,695 ($35.21)











Ask our Experts :
Expert Advice, Personality, Immigration (US), Tarot, Hot Couture, Body Care, Matrimonial Laws, Sexual Health, Life, etc, Man vs Woman, Fitness.