Asad Shan - If you trust, you can't get jealous


Adorable VJ Asad Shan with B4U Music and Movies, super model, winner of Mr. Asia UK 2004 and trained method actor from the Lee Strasberg Theatre Institute of New York shares his views on various facets of love and relationships.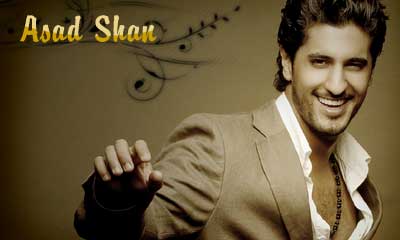 True love is an internal feeling, which will never go away. Love is also about not expecting because when love comes with expectations it will never last. I think love is about giving. If you give a lot of love good things will happen to you.




When people find each other attractive it starts off with lust. You can however make this attraction evolve in a nice way or it can just stay as lust. It all depends on the individual.

But if lust is simply a one-off-thing you may look back on it and regret it. I wouldn't call lust as a feeling. I think it is just a momentary phase.




Jealousy is the oldest characteristic one has ever had starting from the days of Adam and Eve. But my view of jealousy is that it all depends on how you are personally.

I am such a secure person that I hardly get jealous be it in my profession or in a relationship. As long as you are sure about yourself and know what you want in life you don't get jealous and there is compatibility in a relationship unless your partner gives you enough reason to be jealous.

So I think jealousy drops down to trust. If you trust someone you can't get jealous.




I think that there are two kinds of aggression - good and bad. When aggression is a necessity by due means please get aggressive. But when it's not necessary just take it easy.

Why should aggression necessarily be from one side? When it is from both sides there could be fireworks, you never know.




I think passion is a must in every relationship. Without passion nothing can last.

I am in my current profession because I am passionate about it. I am also very passionate about working out and sports. In return for being passionate about everything I do, I contribute to my existence, my progress, overall growth and myself.

I think passion is a necessity in a relationship. It's sad to see dead marriages around you. Marriages shouldn't come to that. If you feel that the passion is about to vaporize from a marriage you should work hard to rekindle it every time.


Pallavi Bhattacharya
Wills Lifestyle Casual Top For Women
Spykar's Denim Jeans For Women
Applique Work Stripes Kurti
Rs.1,999 ($41.52)
Rs.1,380 ($28.67)
Rs.1,395 ($28.98)
Rs.1,899 ($39.45)
Rs.1,200 ($24.93)











Ask our Experts :
Expert Advice, Personality, Immigration (US), Tarot, Hot Couture, Body Care, Matrimonial Laws, Sexual Health, Life, etc, Man vs Woman, Fitness.