Human relationships are very complex. Does a formula for a perfect relationship exist? How essential are love, lust, aggression, jealousy and passion in a relationship?
For Amrapali, ''love is more powerful than lust.''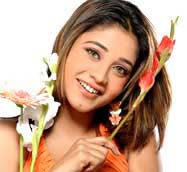 She is currently seen in Zee Television's daily soap Teen Bahuraniyaan. She is slowly climbing the ladder to fame with her acting skills. Shaaditimes caught up with the pretty lass - Amrapali. Here are her views on human emotions.




Love differs from person to person. In love, commitment, trust, faith and honesty are all important, but loyalty tops the chart. You fall in love because you find the opposite person suitable for you. When you are in love you tend to take care of yourself more. You get deeply engrossed in thoughts. There are certain times when you find there is not much excitement in your life, but surely you won't leave him, as you know that you both need each other.





I have nothing much to discuss about it. According to me, love is more powerful than lust in any relationship.




Jealousy is a natural emotion that thrives in every one. One can't deny this. Human beings have good and evil feelings. It is just that in some people the good emotion overtakes the evil and vice versa.One must just learn to control their emotions. It is for each one of us to see that evil emotion doesn't overtake good emotion.




I think in a relation aggression is not needed. I am not aggressive as far as my people are concerned. Aggressive nature can cost your relationship.




Passion is the sweetest emotion of all. It's really important to be passionate towards your loved ones. I think this is only the way to show your love to your people.


Noorussubha Khan
John Players Signature Line T-Shirt for Men
John Players Casual T-Shirt for Men
Spykar's Denim Jeans For Women
Rs.1,999 ($41.52)
Rs.1,095 ($22.75)
Rs.995 ($20.67)
Rs.1,899 ($39.45)











Ask our Experts :
Expert Advice, Personality, Immigration (US), Tarot, Hot Couture, Body Care, Matrimonial Laws, Sexual Health, Life, etc, Man vs Woman, Fitness.