Fitness With The Stars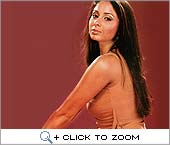 For most stars today fitness is a given. The Indian populous hasn't been satisfied with just good acting and soft jelly bellies for a while now. Since the late 90's, not only must the star look like a super-model, he / she must have the passion and pizzazz in creating an appeal that stays in the mind of the audience long after the movie is released.

Today, buzzword Bollywood boasts of hard abs, tight torsos, sculpted pecs like Adonis for the men, and upright buxom bosoms that heave (and don't sag) accentuating a lean, willowy figure symbolizing Venus for the women. Akshay Kumar, Shah Rukh Khan, Hrithik Roshan, and Salman Khan ooze a certain earthy raw sex appeal, which their predecessors may not have had.


Like their individual personalities stars have their own fundas when it comes to their training, and most physical regimes are as individual as the star themselves. Some workout in private gyms, others dance, or do the salsa.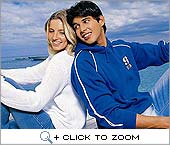 Shaaditimes gets up close with Binisha Naik currently the Fitness Trainer for budding stars at Subhash Ghai's Whistling Woods International School for Film, Television, Animation and Media in Mumbai.

Binisha Naik is certainly no novice in the business of fitness. In addition to overseeing the fitness department at Whistling Woods, she heads a mini-fitness conglomerate aptly called, Health Mantras, which caters to individuals and corporate fitness. Her forte is conditioning with concentration in all areas ranging from cardio, weight training, yoga, and asthma to life-style management and counseling.

With over a decade of experience behind her Naik has charted the daily-work-outs of many luminaries in Bollywood and Tellywood. "There has definitely been an increase in interest in overall fitness which has trickled down from the Bollywood stars to the ordinary individual," believes Naik.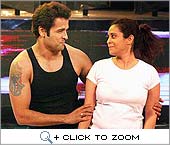 "Everybody wants to look good to impress the opposite sex and to feel good about themselves. And what was once thought to be unaffordable, and unachievable is now both affordable and a viable goal to reach with the sprouting of Gyms all across India. With more information available on line and by trained Fitness Experts most people can embark on some type of physical fitness program to increase their overall physical well-being," says Naik.

Celebrity Speak With Binisha Naik

On Tellywood actress Sangeeta Ghosh: "Sangeeta is the type of person who makes up her mind to achieve something and then does it," laughs Naik. "She lost the weight she wanted and inches. She was extremely conscientious in following the regime I had outlined for her and diligently followed the menu, workout schedule and weight-training despite her hectic schedule."

On Karan Sharma: Actor son of Romesh Sharma of "Dil Jo Bhi Kahey": "Karan was in good shape as he has a strong physique and is tall. We did weights, and focused on strengthening and conditioning."













Ask our Experts :
Expert Advice, Personality, Immigration (US), Tarot, Hot Couture, Body Care, Matrimonial Laws, Sexual Health, Life, etc, Man vs Woman, Fitness.

Copyright © 2023 Shaaditimes.com - A relationship and wedding portal by Shaadi.com. - All Rights Reserved.
Terms and Conditions