« continued from previous page


Love makes you complete, says Nigaar Z Khan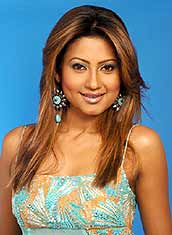 I am not much into fashion
Fashion according to me is being very simple. I don't follow trends. If I am not comfortable wearing something, I won't wear it. Wearing something for the sake of fashion, that's just not me.

I am a colourful person
I love all colours. Since its summer, white soothes me a lot, in fact white is the colour of this season.

I love seafood
I am a complete foodie but I like a proper health food. Something that doesn't make me put on weight because I am a strict weight watcher. And I devour on seafood.


In my free time...
When I am not shooting, I like to drive. I get into my car, switch on some music on and go for a long drive. Apart from that I love reading, spending time with my family and of course with my cat "Furry".

I live in the present
I believe whatever happens to you, happens for good. I rarely question events in my life. I have always believed that I am God's special child and He will take care of me.


A shaaditimes feature
John Players Signature Line T-Shirt for Men
Wills Lifestyle Casual Denim For Men
Wills Lifestyle Casual Top For Women
Rs.1,095 ($22.75)
Rs.1,695 ($35.21)
Rs.1,395 ($28.98)











Ask our Experts :
Expert Advice, Personality, Immigration (US), Tarot, Hot Couture, Body Care, Matrimonial Laws, Sexual Health, Life, etc, Man vs Woman, Fitness.