The First Lady Of Cricket
Mandira Bedi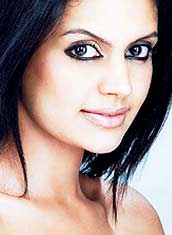 She was known as a vivacious and talented actress, the star from the hit series Shanti, until year 2003 changed all that. From one among television stars, Mandira Bedi took on an assignment that associated her with cricket entertainment. Being host to a sport like cricket has by far been a daunting, male-dominated profession. Yet Mandira did well, and has effortlessly carved for herself a permanent niche. This cricket season, Shaaditimes catches up with Mandira in a candid and nostalgic interview. She recounts all her initial hiccups and celebrates a subsequent victory.


How it all began...
I travelled in 2002 to Colombo to watch the Champions Trophy. Producers from Sony were already there. They asked me how comfortable and interested I'd be in handling a show based on cricket for Sony Max. Maybe in me they saw a person who genuinely likes cricket. It caught my attention and once I returned we began on a whirlwind series of tests and auditions.

At first I was cold. I did not know what was happening around me. At the Sony Max office I was ushered into this room full of 10 people who asked me 25-30 questions about cricket. Things like who was the wicket keeper in such and such match, what's a Yorker, what's a beamer, etc! I did pretty well; got about four to five questions wrong in all and well, here I am.

Great expectations...
I was excited at the prospect. It was the most fantastic job ever been offered to me. It was unnerving when I landed in South Africa in 2003, but the excitement and love for the game kept me hooked on. I never imagined I'd be associated with something like this. A chance to be closely associated with and be part of the World Cup is exhilarating.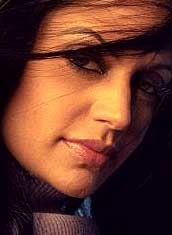 The first four to five days were terrible. I was nervous, insecure and worried. I wanted to fit in. By the end of the World Cup I wanted to be accepted. I never attempted to excel, influence or change the pace of the game. That's when people responded differently. There was possessiveness about the game, a certain amount of chauvinism. I faced a lot of flak, but survived. I guess ultimately people believed I am here to stay. I was not there in the capacity of a commentator or an expert. I was a cricket host and it took sometime for people to understand that distinction.

How did you cope...
At one point I was skeptical about my contribution to the show and I told Sony that I may not be adding any significant value. But they had confidence in me and asked me to stick on. I was carrying a lot of excess baggage, so I simply let go and started enjoying the experience. That's when I realised that the value I add is the energy I bring on to every show I host.













Ask our Experts :
Expert Advice, Personality, Immigration (US), Tarot, Hot Couture, Body Care, Matrimonial Laws, Sexual Health, Life, etc, Man vs Woman, Fitness.

Copyright © 2023 Shaaditimes.com - A relationship and wedding portal by Shaadi.com. - All Rights Reserved.
Terms and Conditions